Dr. Brown's Giraffe/ Zebra Lovey Pacifier and Teether Holder with Blue/ Pink 1-Piece Pacifier
Provides comfort to baby
Features multi-textured materials
Includes a durable snap that secures to pacifier or teether
Cleans quickly and easily
Hand wash only, air dry
Silicone pacifier (included)
Pacifier bulb is the same shape as Dr. Brown's Standard/Narrow nipple
Designs Available:
Giraffe Lovey with BLUE One-Piece Pacifier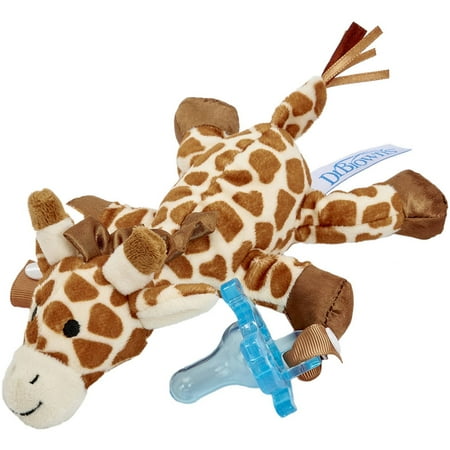 Zebra Lovey with PINK One-Piece Pacifier
Grab it Now!!
Original Price: $39.90
Now: $19.90
Save 50%
Extra savings with BabyLand Cash Vouchers! Whilst stocks last!
Shop & Win with Baby Land! Simply SHOP at Baby Land and the CASH / Prizes could be yours!! Make sure you head on down to Baby Land Fair this 16-18 Nov 2018.