---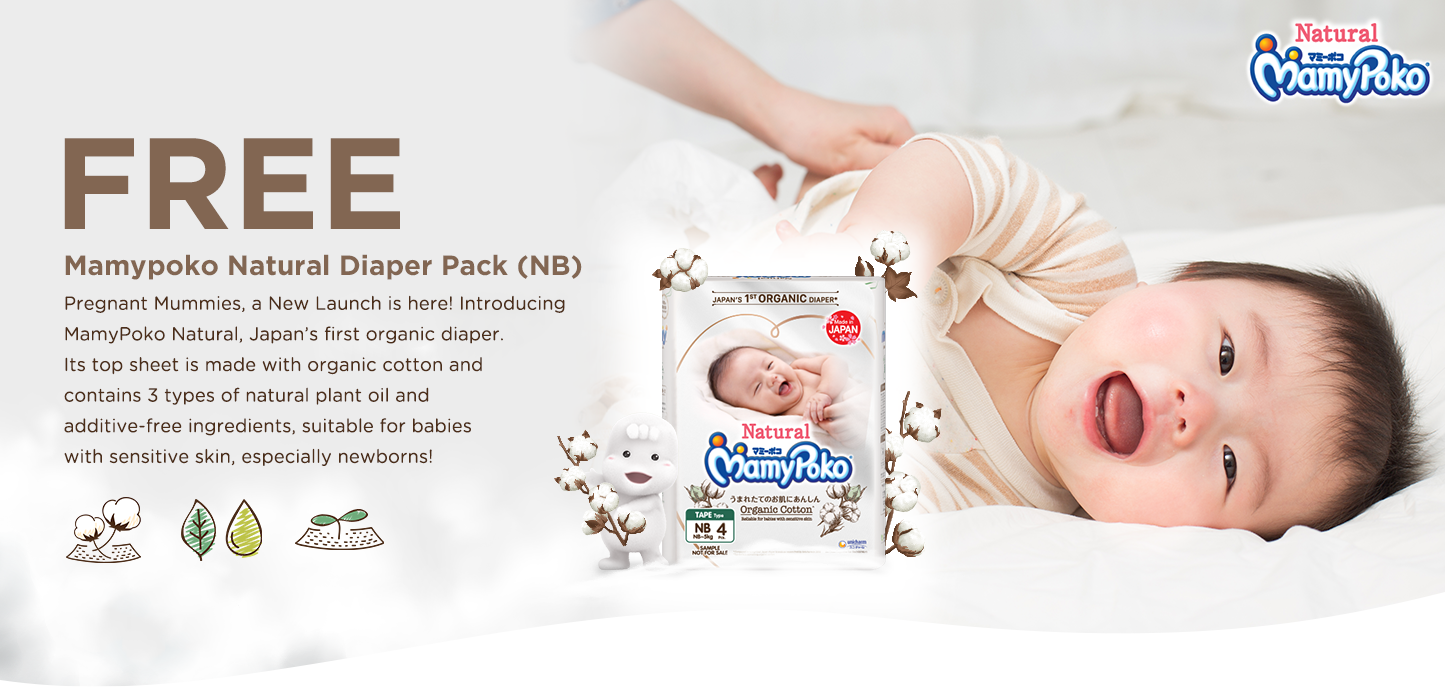 Sample Them Now!
Simply fill up the form below and be the first 2500 Pregnant Mummies to redeem this Freebie. Hurry & register now!
About This Product
Introducing New MamyPoko Natural – Japan's First Organic Diaper.
Ultra Soft Touch with Top Surface containing Organic Cotton.
Reliable and Gentle for Baby's Sensitive Skin.
Contains 3 types of natural plant oil and additive free ingredients.