This is a sterilizing box powered by UV LED Technology, mainly features at sterilizing, drying, smart temperature control and sterile storage. One-click to achieve 99.9% sterilization rate, it's safe to take good care of your babies! This product can be effectively sterilized in 3 minutes after testing by the authoritative organisation.
Features and Benefits
3Mins 99.9% Sterilization Rate; Sterilization made easy and effective with UVC LED Technology
360 Degree Coverage: 5 Sided Multi-directional sterilization and bottom reflection
Multi-purpose: suitable for bottles, cups, toothbrush, napkins, pacifiers, tableware and etc.
Deodorization: UVC waves remove milky smell of bottles, which encourages the baby to love drinking more
Smart Drying: Automated temperature drying and timer control based on the environmental conditions
Sterile Storage: Sterile storage with constant temperature control to keep warm and bacterial free
Portable for Travel: Great for home and outdoor
Sterilize for water and food: Mercury-free & ozone free, Sterilize for water and food (container required)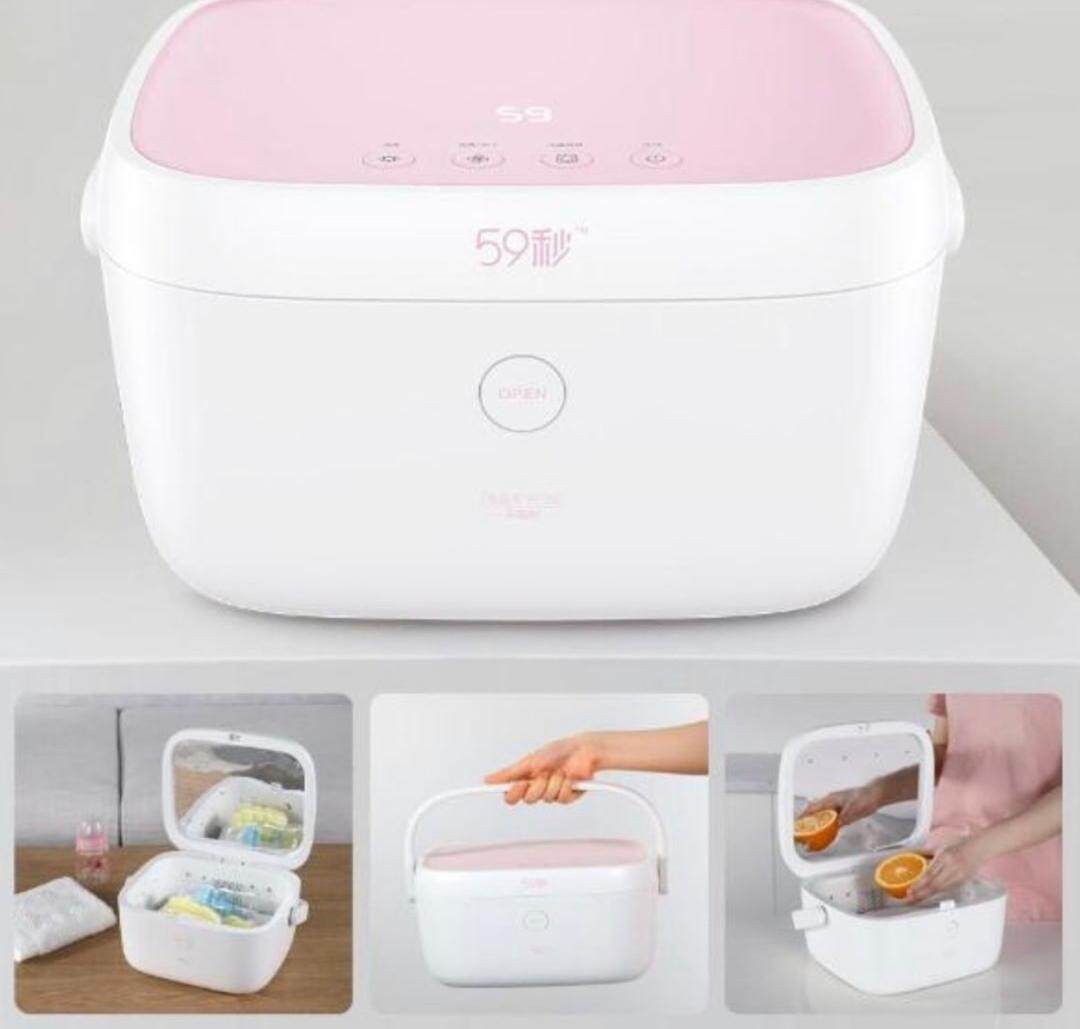 What's in the box
1 X Sterilizing Box
1 X Power Adaptor
1 X Stainless Steel Tool Holder
1 X User Manual
1 X Reminder Tag
1 X Sterilization Testimonial
Colors Available:
Pink / Blue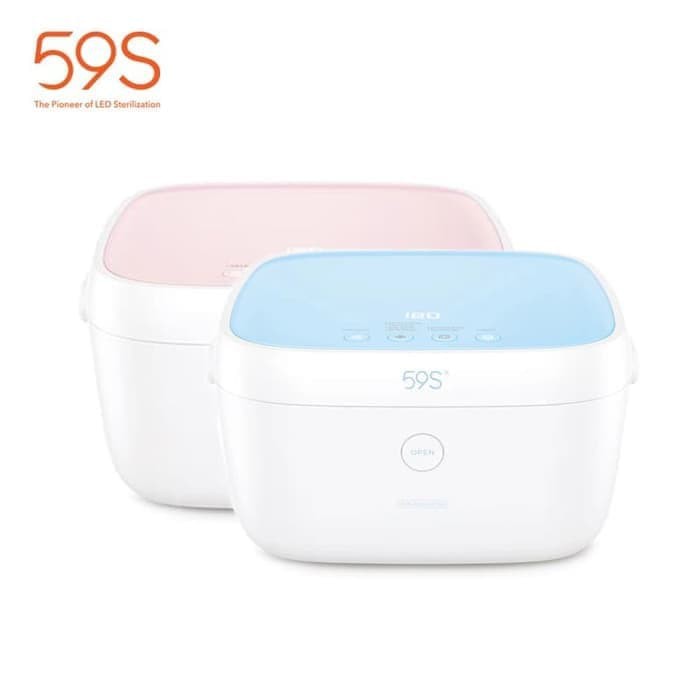 *Images are for illustration purposes only.