Mommy and daddy, are you looking for quality and affordable baby clothing that feels really comfortable on your little one's skin?
Litte Kiwi House wants to introduce you to Baby Bud.
Apparel and accessories from Baby Bud are made from 100% Premium USA Cotton. In terms of quality, 100% Premium USA Cotton is second only to Egyptian Cotton but at a fraction of the price. Truly, quality meets affordability.
Independent studies have shown 100% Premium USA Cotton to be stronger and whiter than other kinds of cotton. The result is an end product that is durable, long-lasting and the prints on the clothing end up brighter and can last longer too!
Little Kiwi House sourced Baby Bud directly from the manufacturing factory in Indonesia (so you don't have to). This is how we keep prices affordable so you do not have to pick between paying more for comfort or less for affordability.
Baby Bud Baby Sleeveless Romper comes in different designs and sizes.
Designs
1.) Pink cactus
2.) Yellow cactus
3.) Green cactus
4.) Blue cactus
5.) Grey cactus
Sizes
1.) 0 - 3 months
2.) 3 - 6 months
3.) 6 - 9 months
4.) 9 - 12 months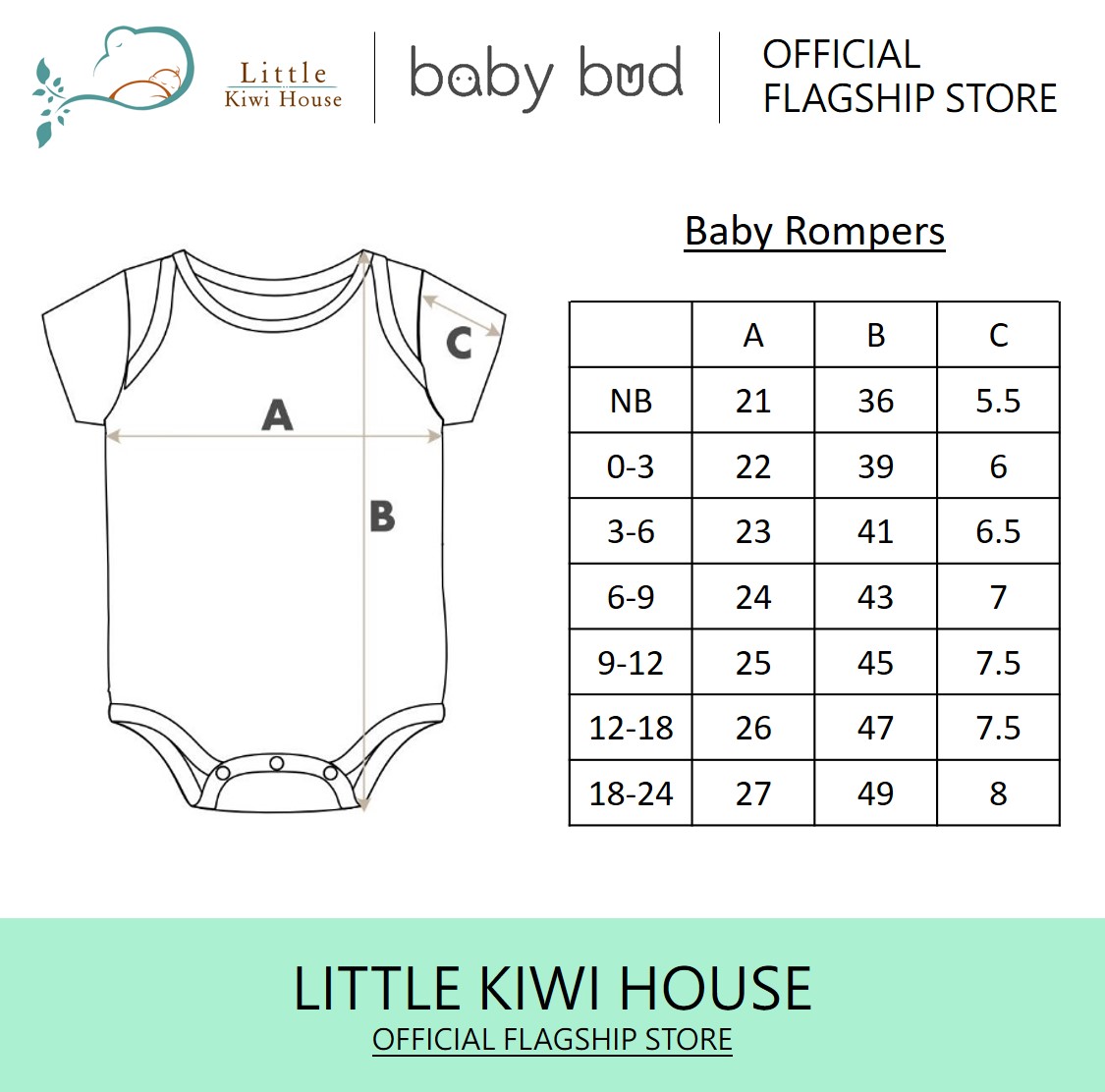 We understand the concerns about sizing. Please be rest assured that we will be able to exchange your piece with a different size should the sizing not fit your little one. Should your purchase not be what you expected, we will also be able to exchange your current piece with something of the same value with you.
We will, however, need the original hangtags still attached to the clothing and we will also need the original packaging back.
Baby Bud is solely distributed by Little Kiwi House.
Should you have any inquiries, please feel free to DM us on Instagram (@littlekiwihouse) or Facebook (Little Kiwi House), you may choose to write to us at [email protected] or just Whatsapp us at +65 9053 8838.
Thank you and happy shopping!