4-in-1 Slide for Kids Toddlers - Sport Playset - Play Slide Climber with Basketball Hoop - Easy Climb Stairs - Ideal Gift for Boys Girls - Indoors Outdoor Backyard Playground Use
-Multi-purpose Sports Center: Equipped with climbing ladder, slide, basketball hoop, exploration tunnels, kid can learn to throw, climb, play hide-and-seek and other skills. It can exercise the kid's coordination ability, and develop the spirit of adventure. It can be used indoors and outdoors and is the best gift for children.
-100% Sturdy & Durable Materials: The toddler slide is made of environmentally friendly and non-toxic food grade HDPE material that is not easily embrittled and deformed. The sturdy structure and strong load-bearing capacity up to 50kgs, allow the kid to play without worry and accompany your child for a long time.
-High Safety Factor: The 1.5X raised castle guardrail immediately attracts the children's interest and also protects the child from falling. And there is a deepen texture on the ladder to prevent the kid from slipping. The gentle slope and easy-to-climb steps offer your babies a smooth slide. Smooth and round corners made for the kid's delicate hands.
-1.5X Larger Waiting Area: Spacious waiting area gives your child a huge activity area where children can easily turn around. The slide way is scientifically proportioned, so that the kid will naturally slide along the center line of the slide. Buffer zone design increases the cushioning force and prevents the kid from being hurt.
-Easy to Assemble & Clean: Comes with step-by-step instruction guide, this bright and colorful slide can be assembled quickly, saving you time and effort. It can bring fun for kids right away. And use serrated nuts for reinforcement to prevent loosening. Smooth surface is easy to clean and maintain. You can easily wipe off the stain with a damp rag.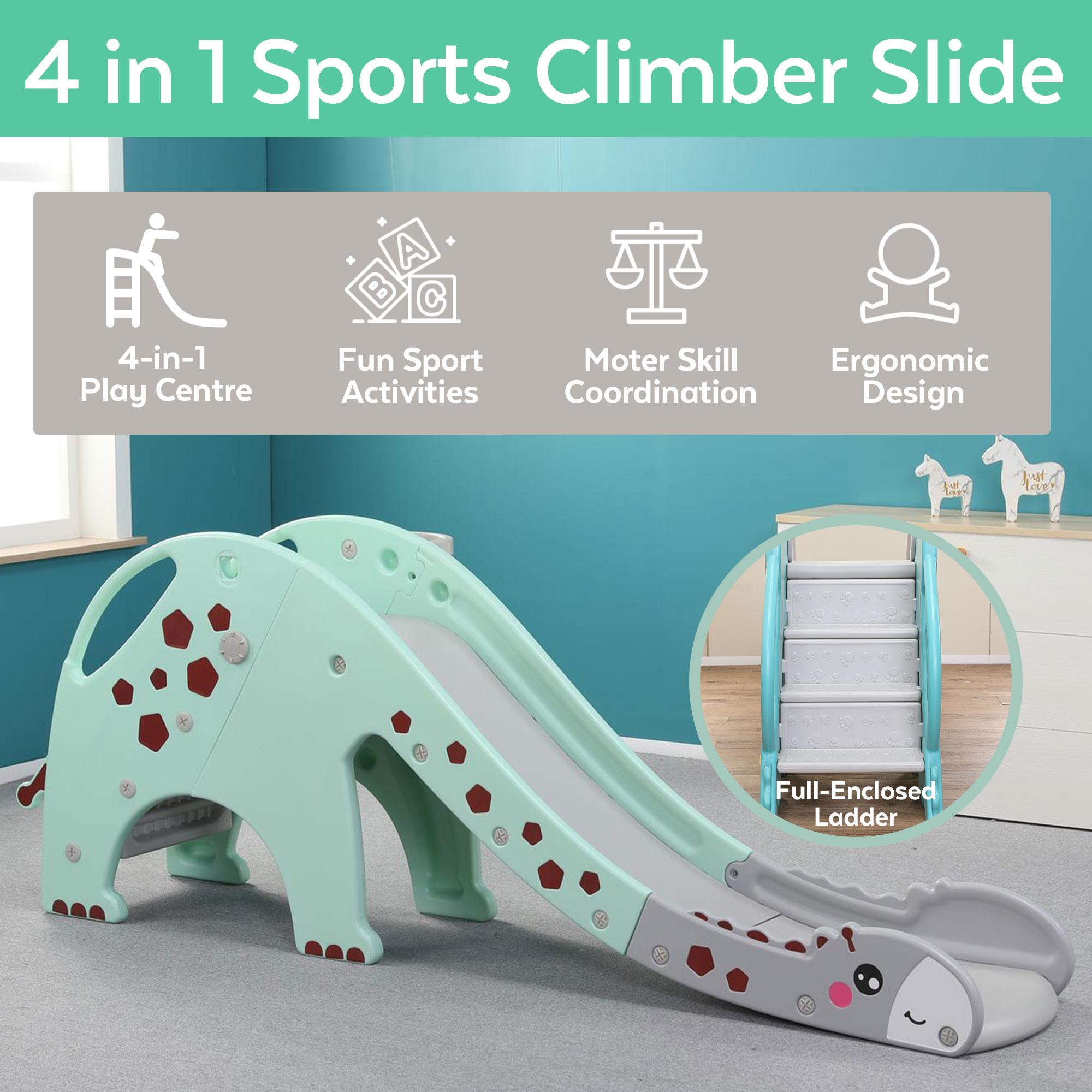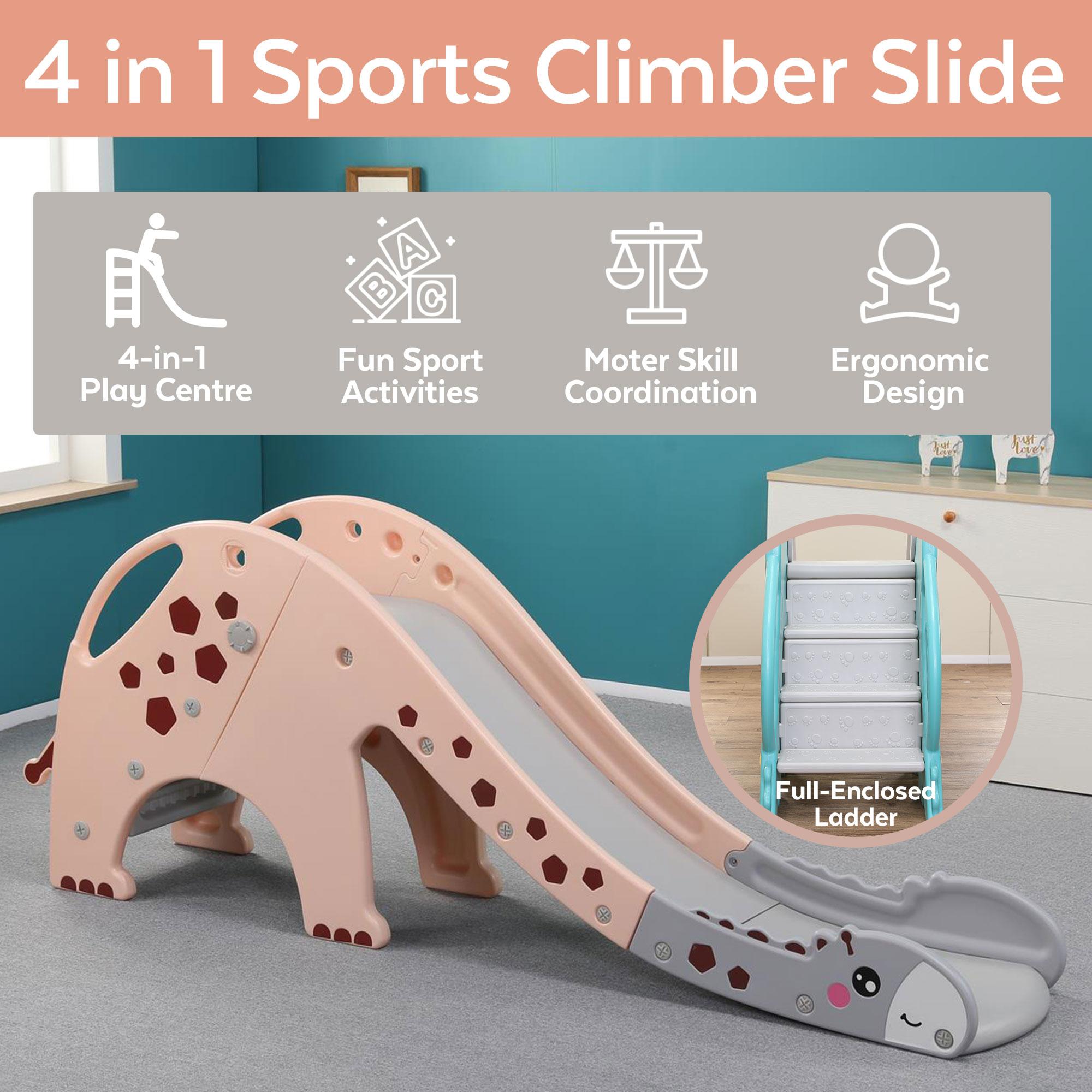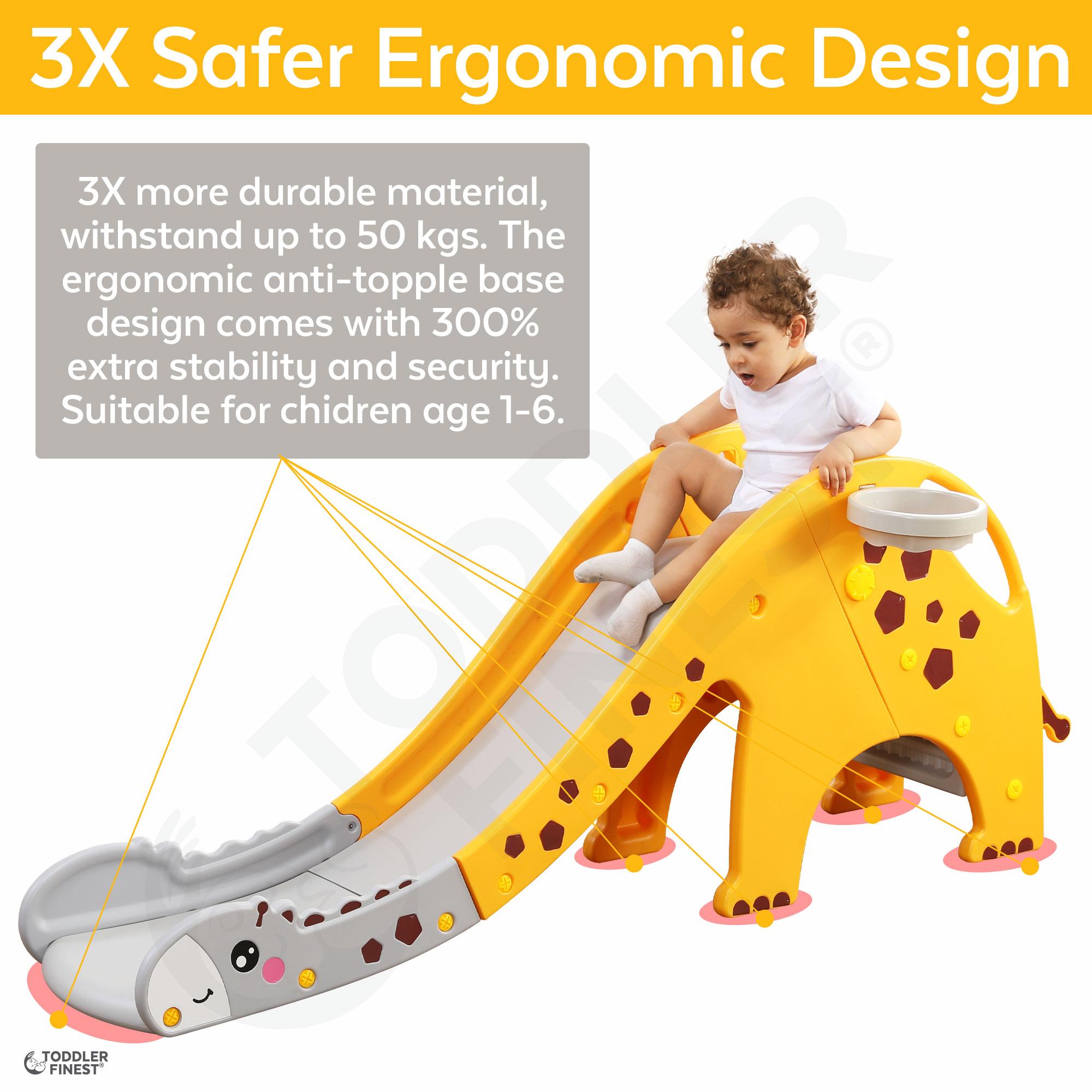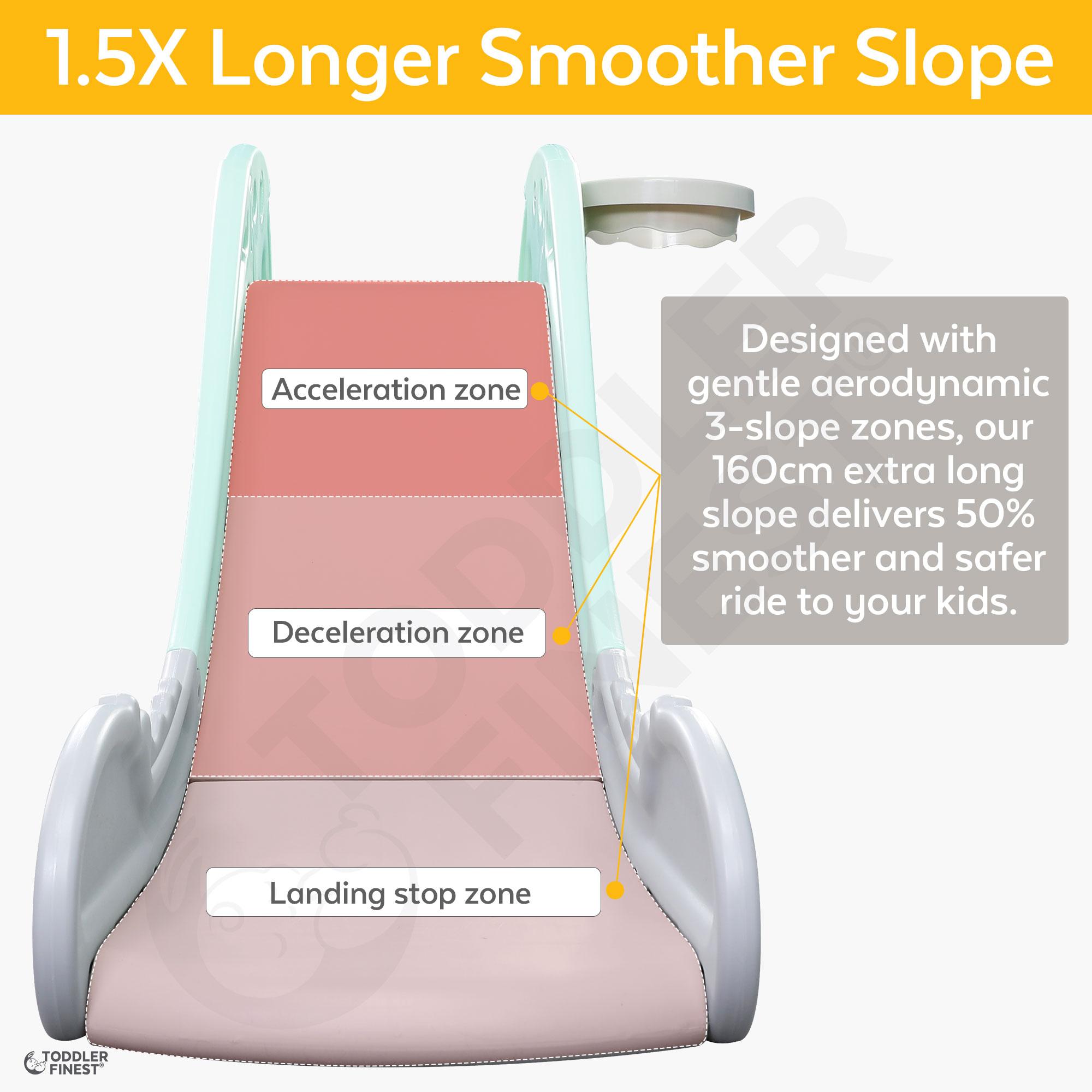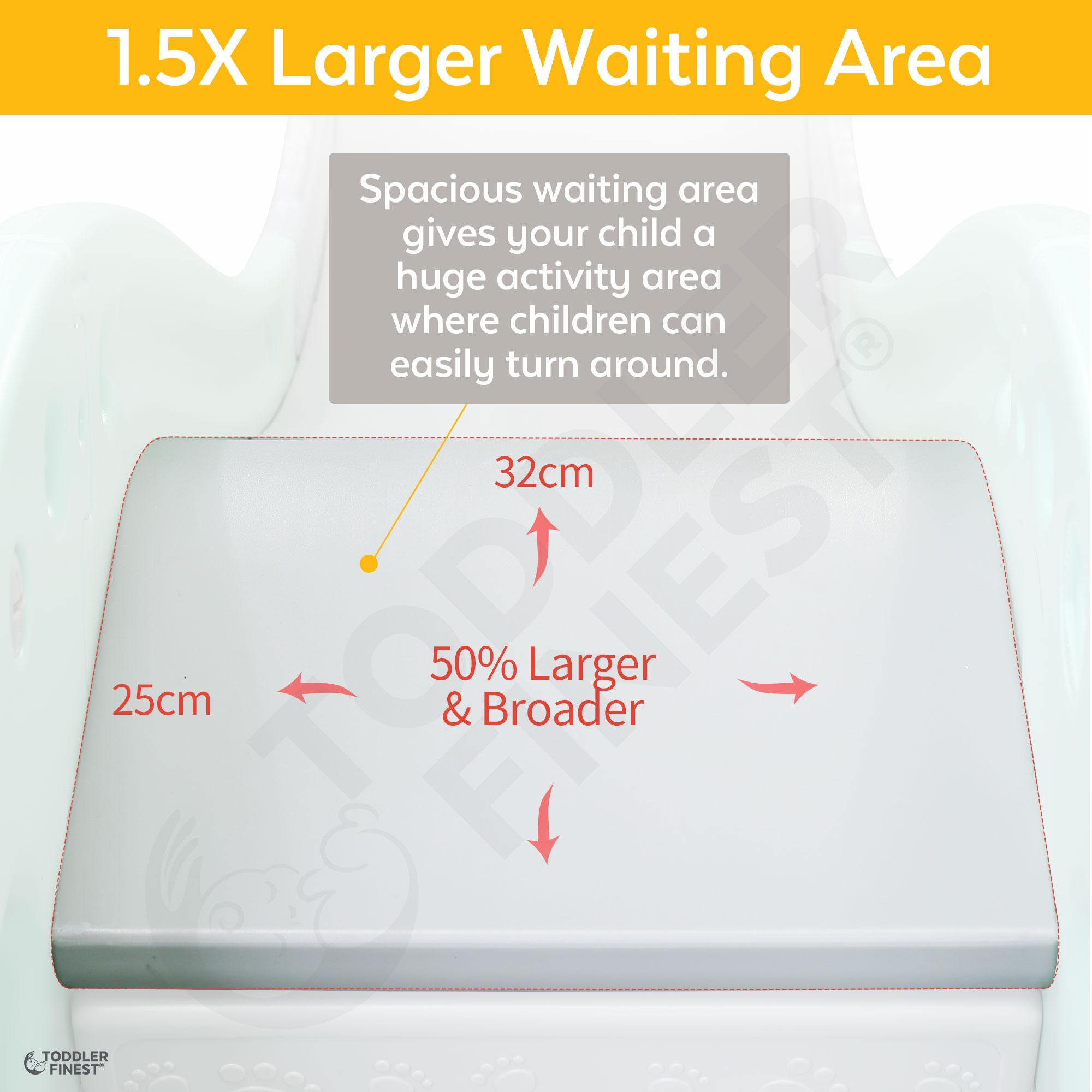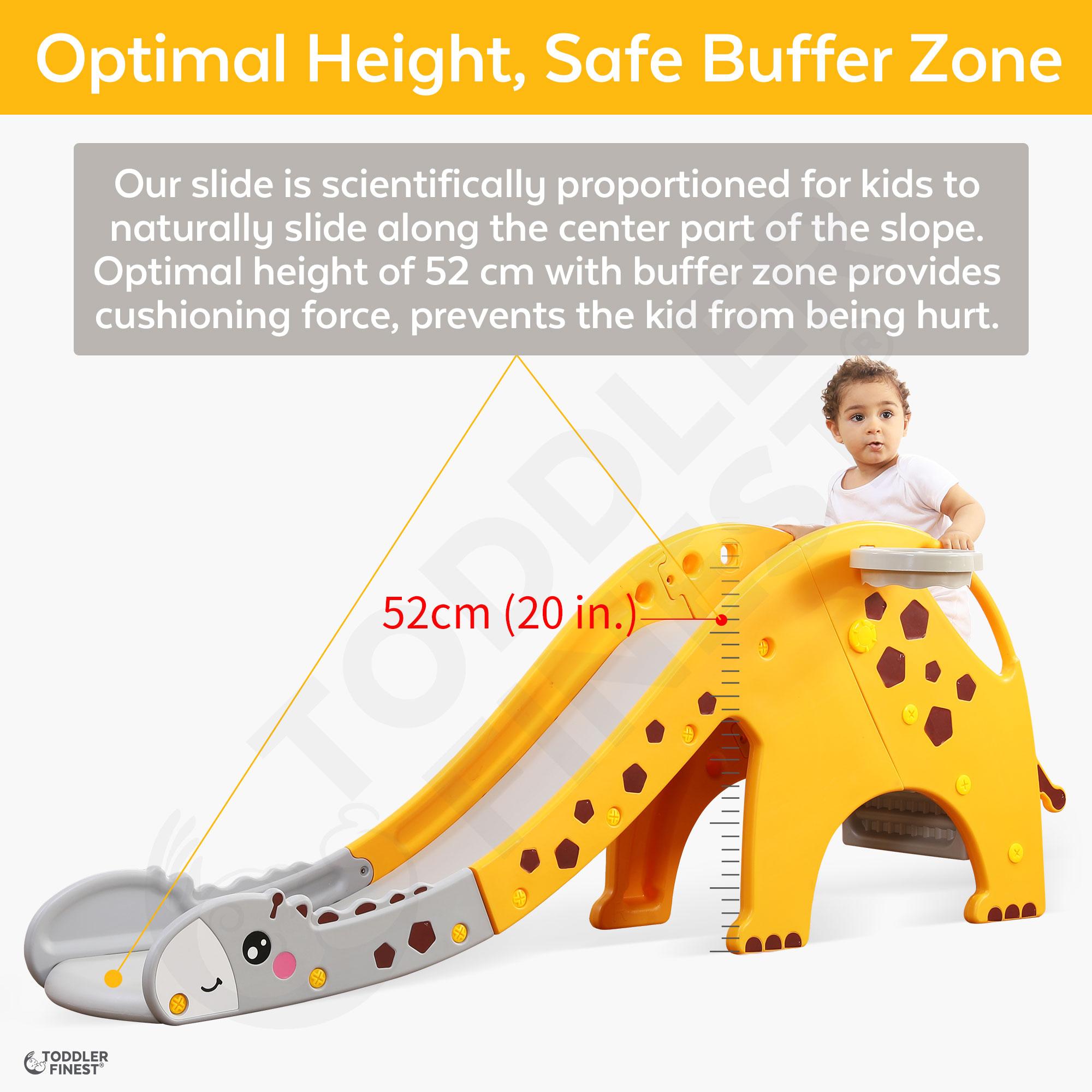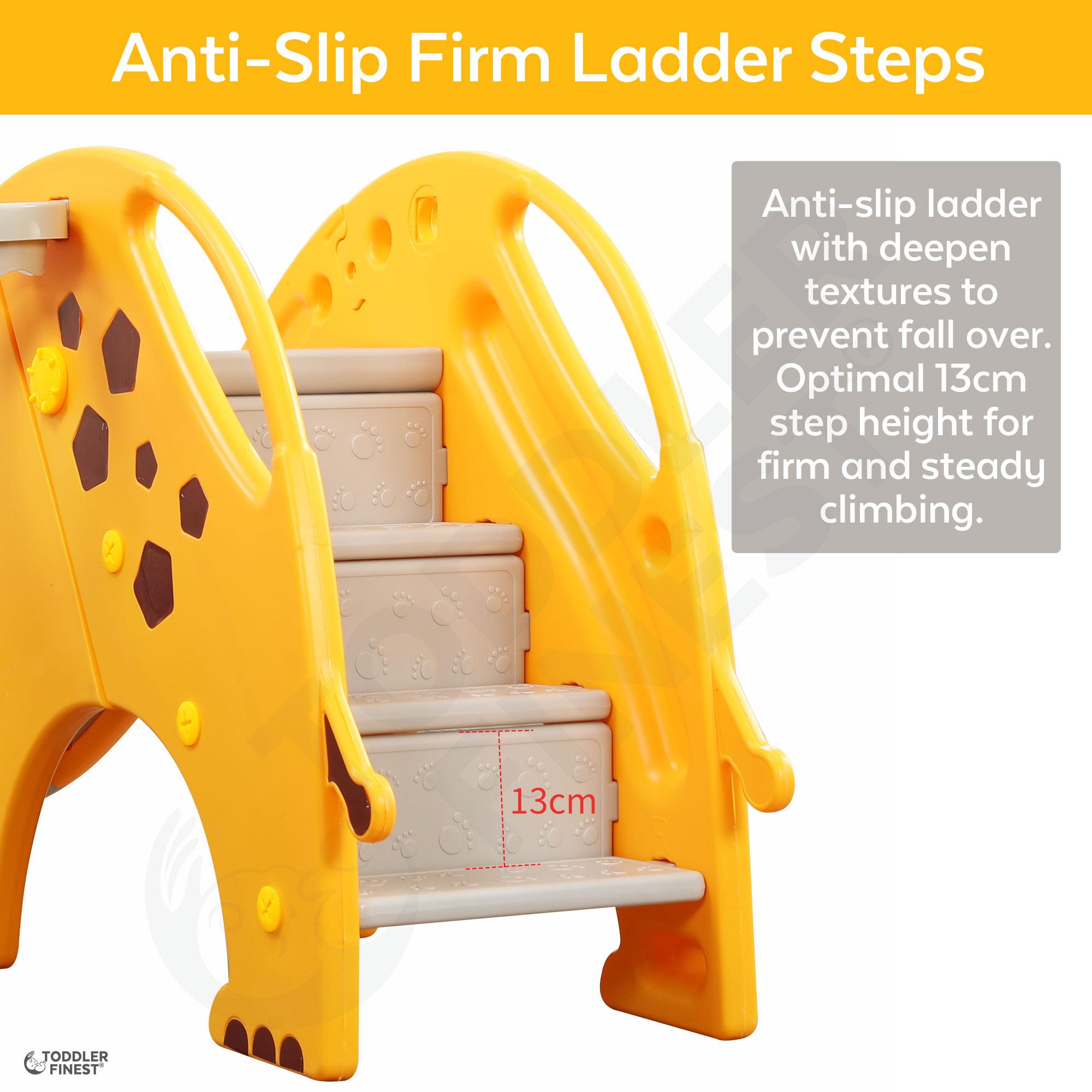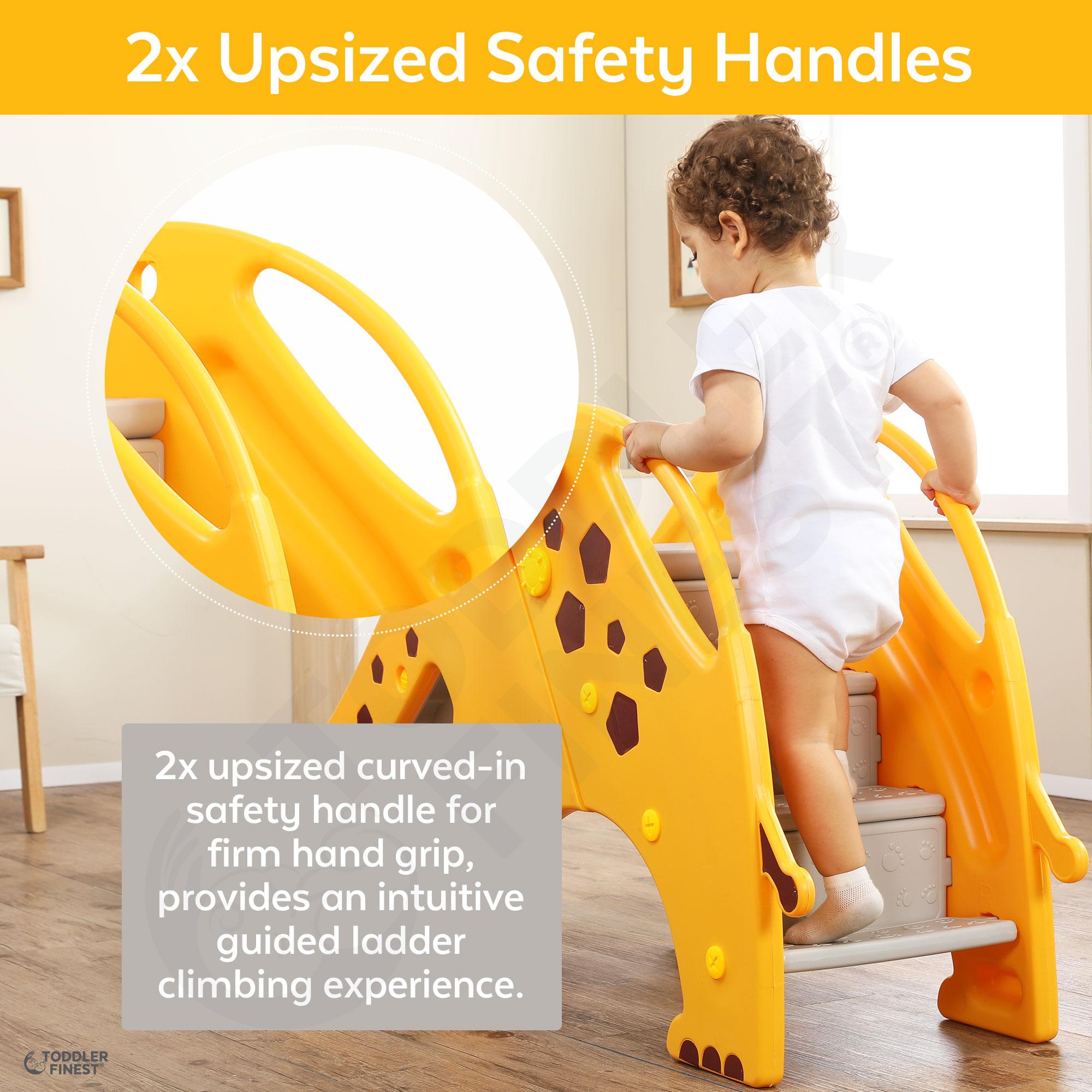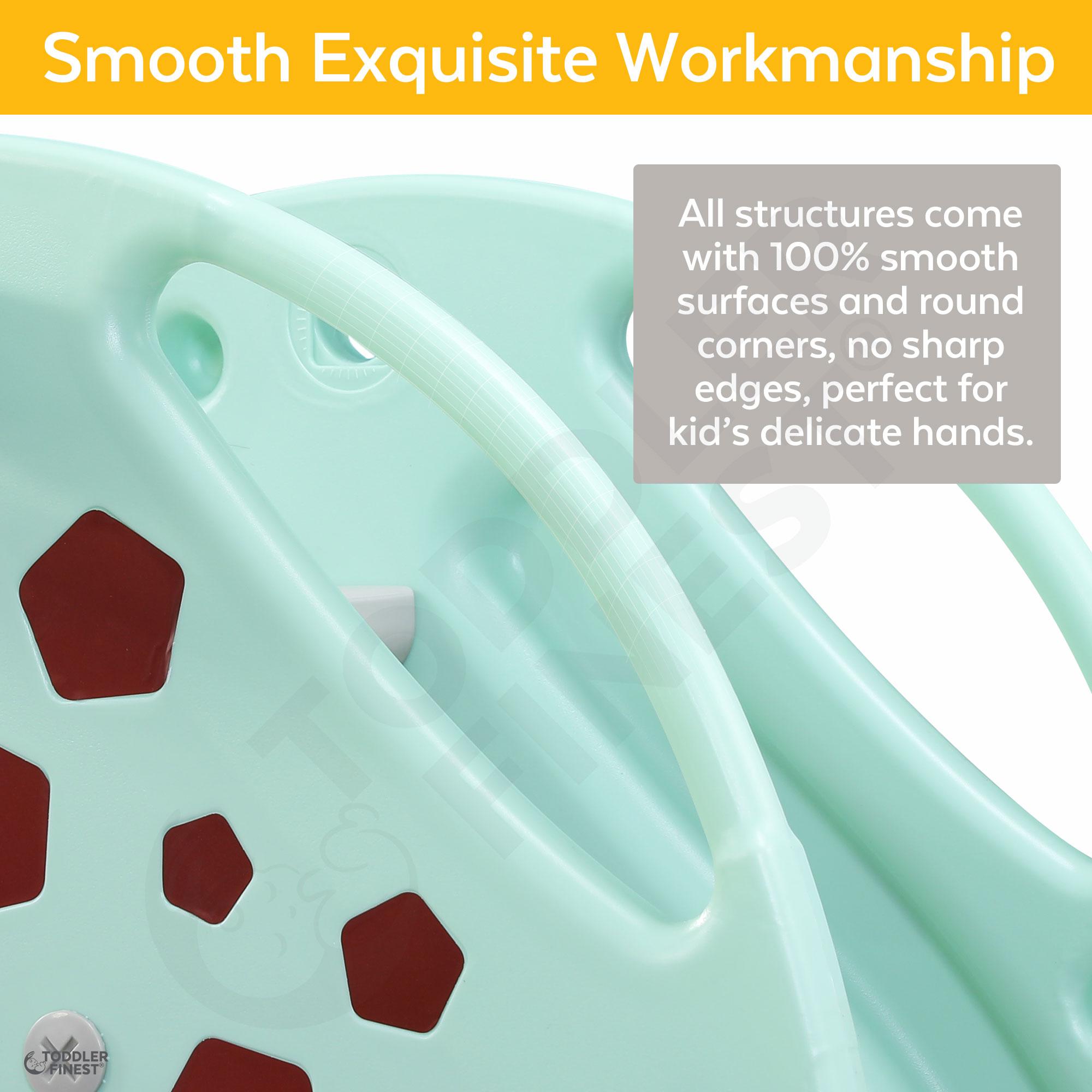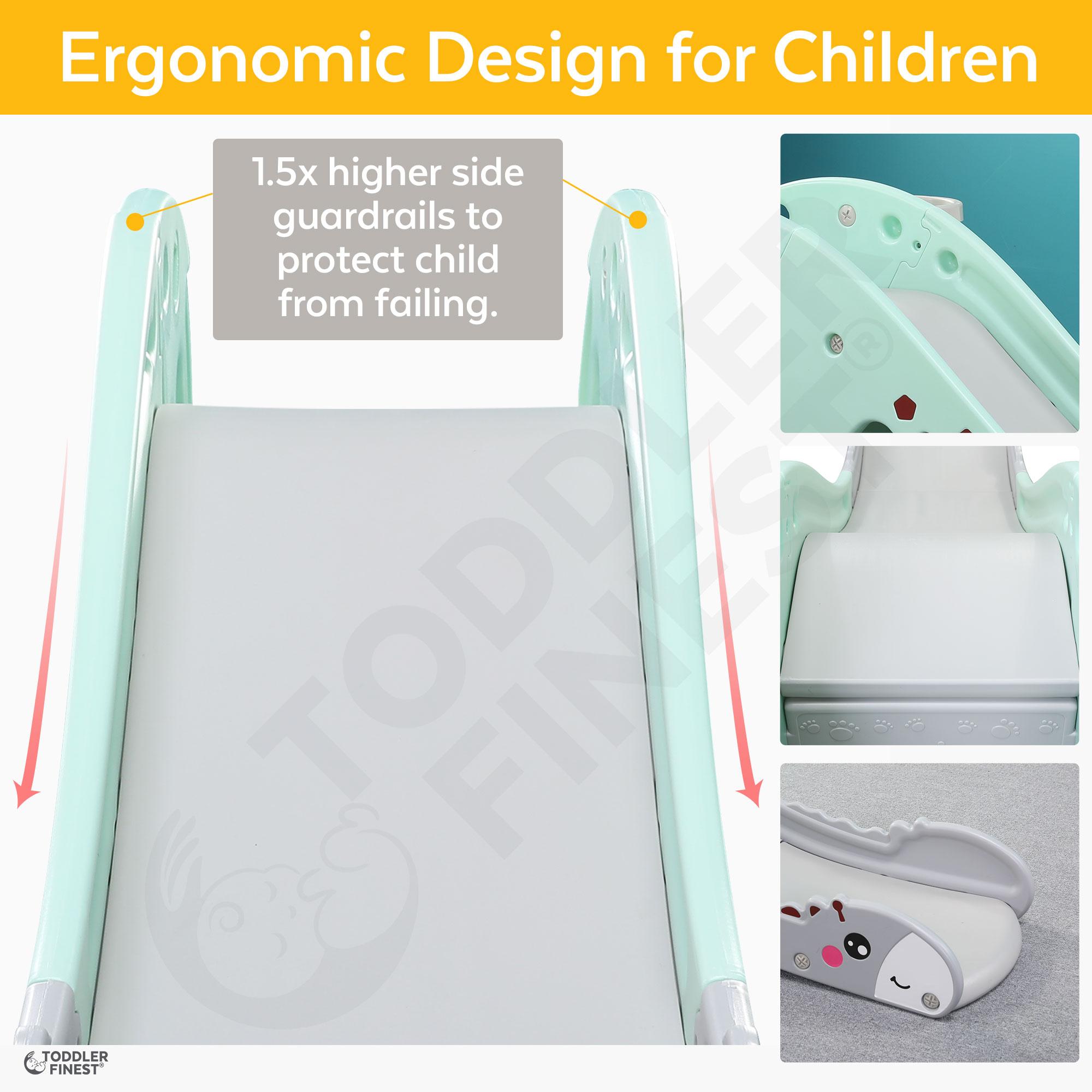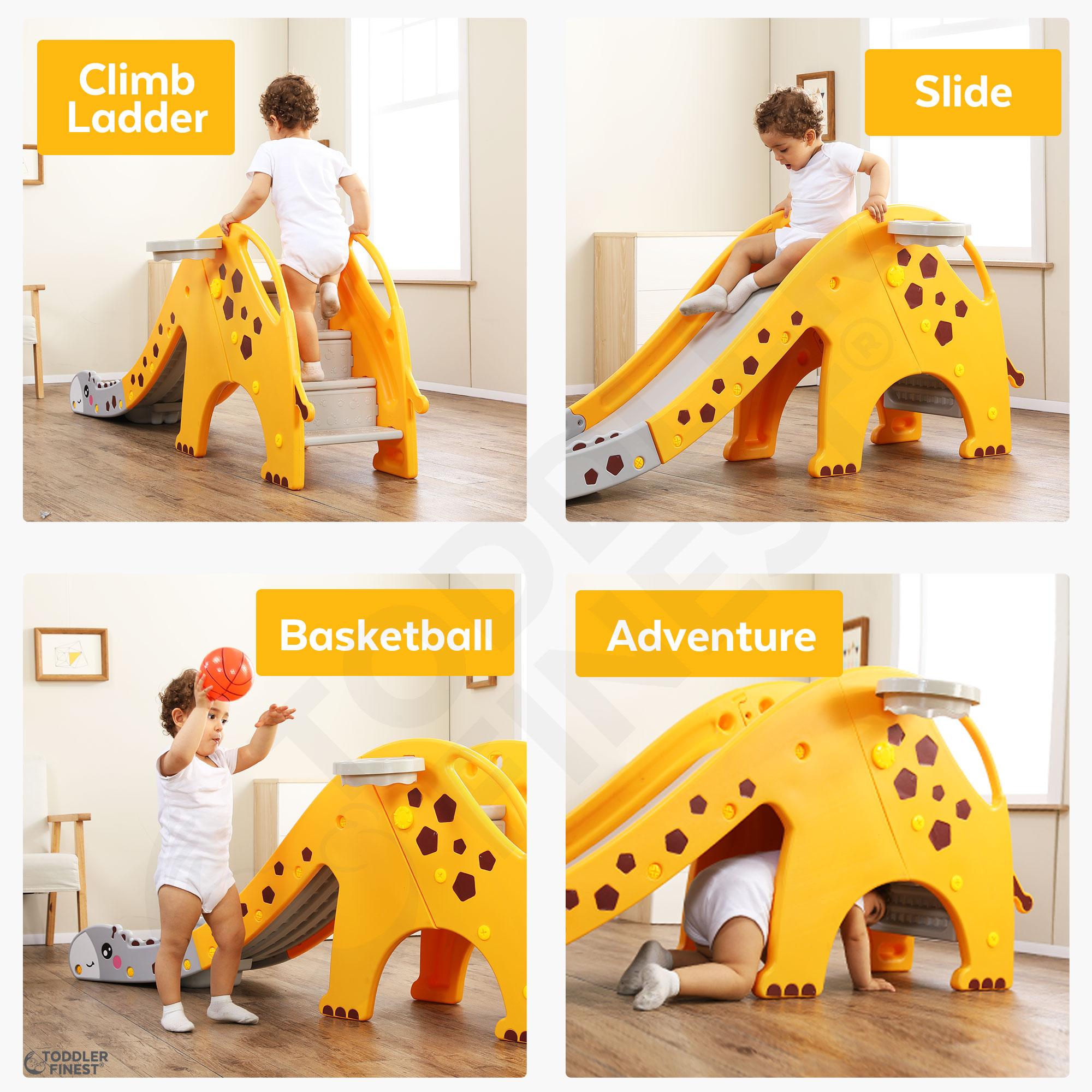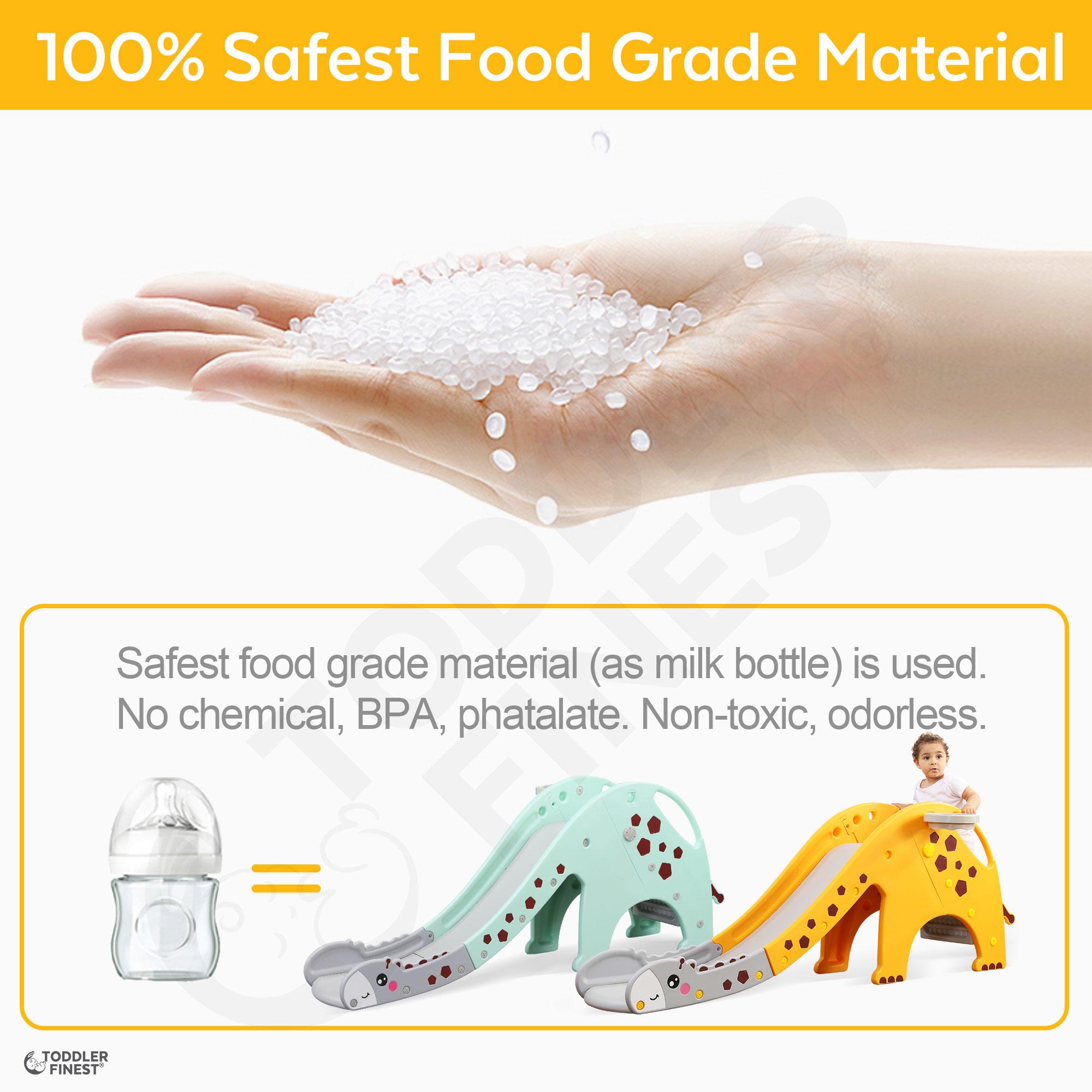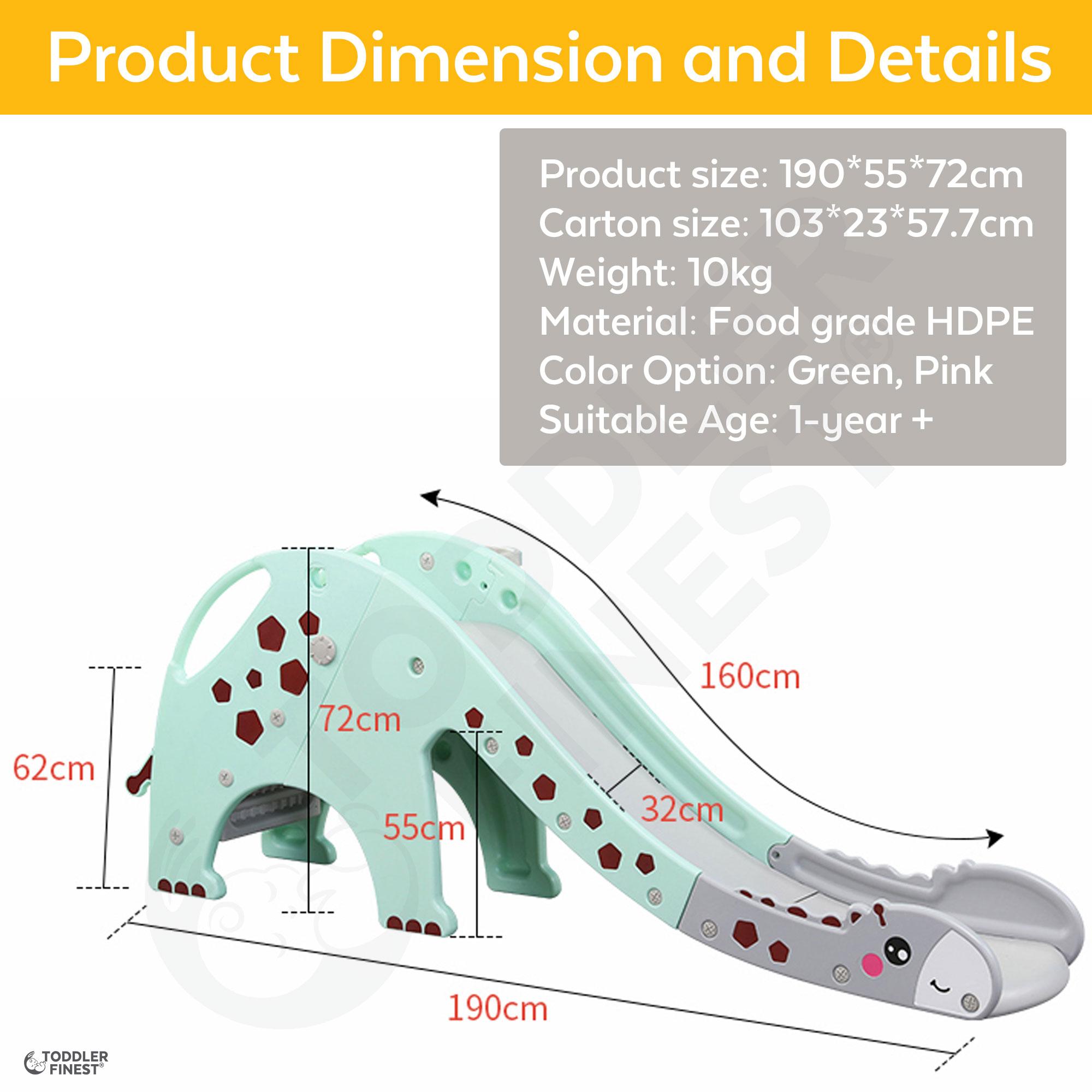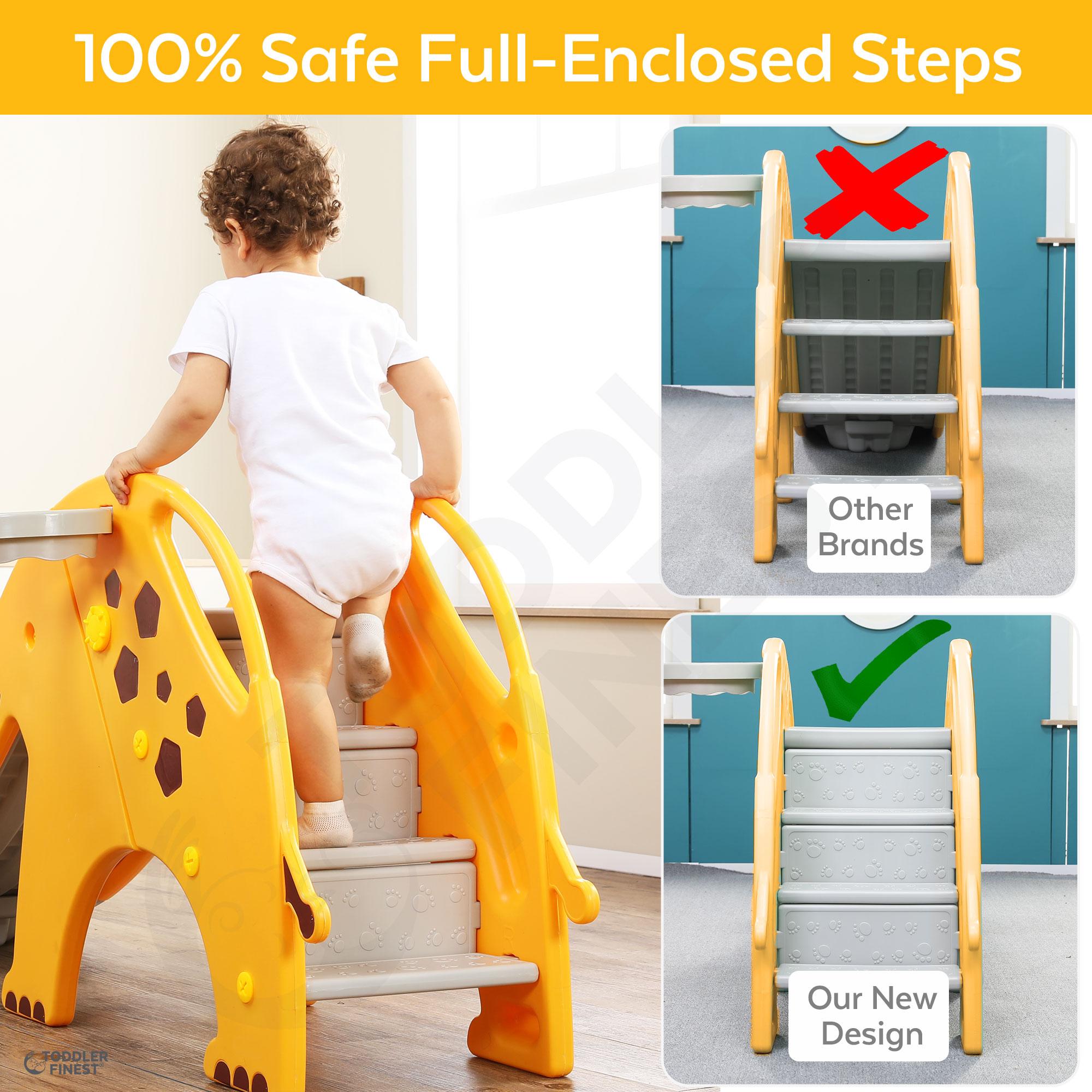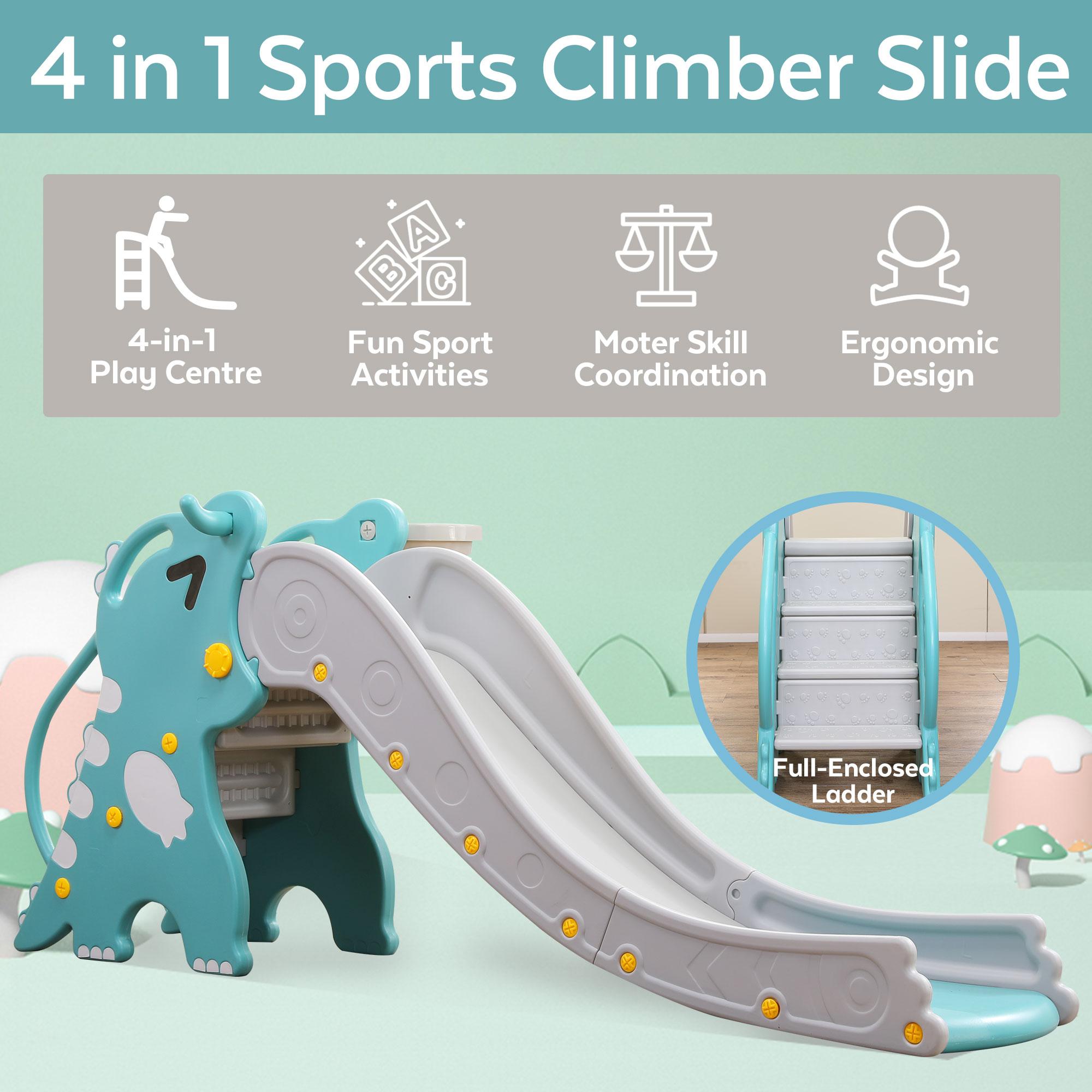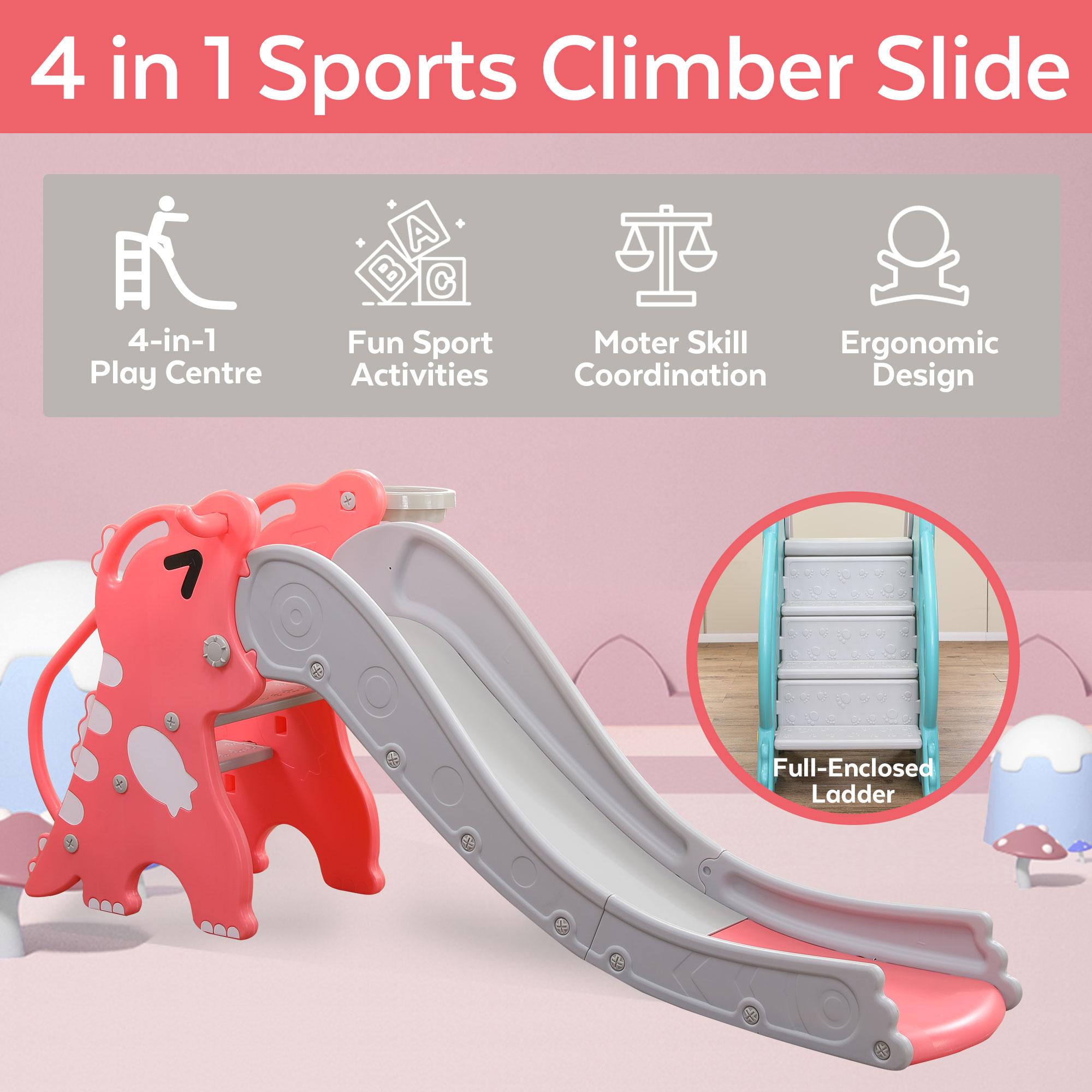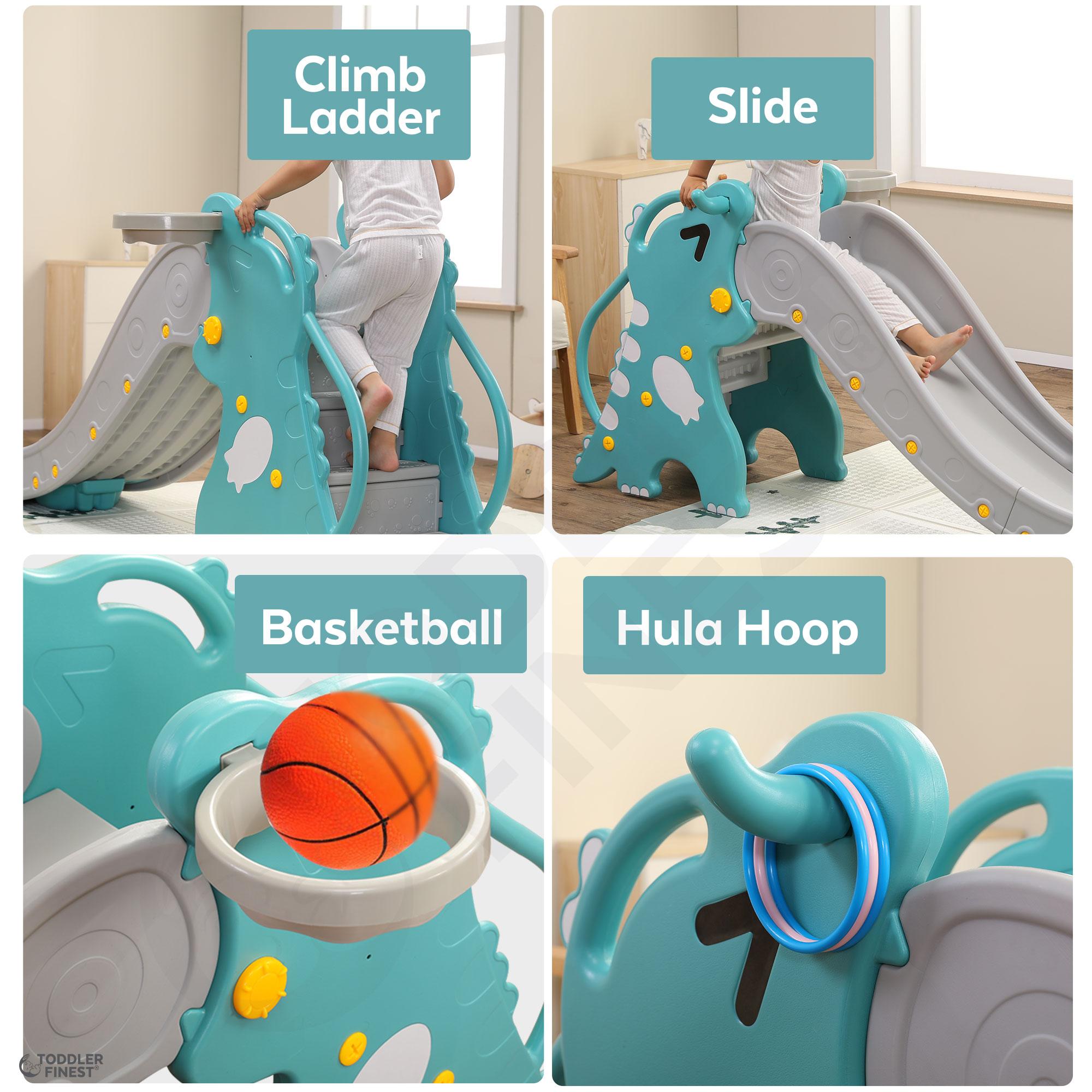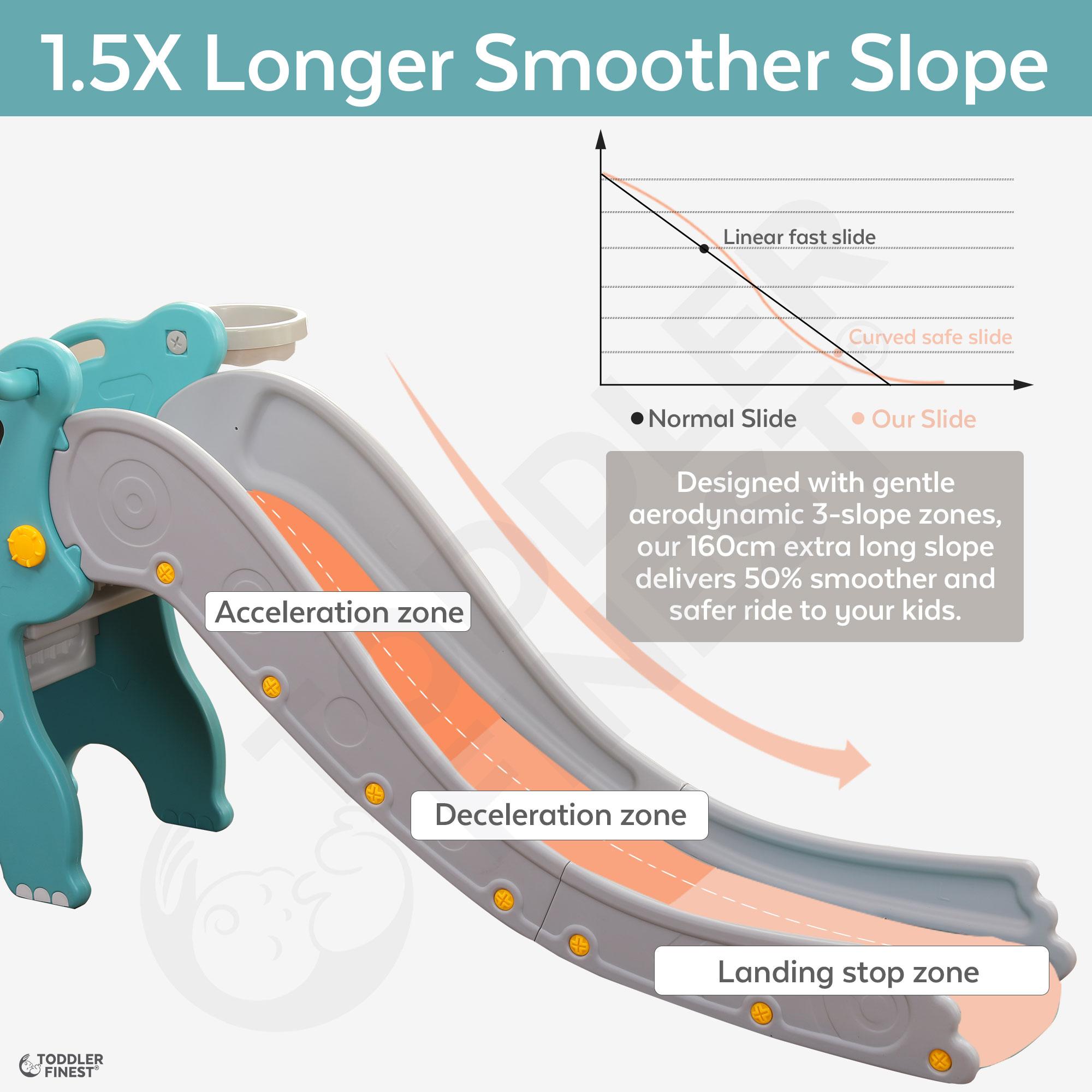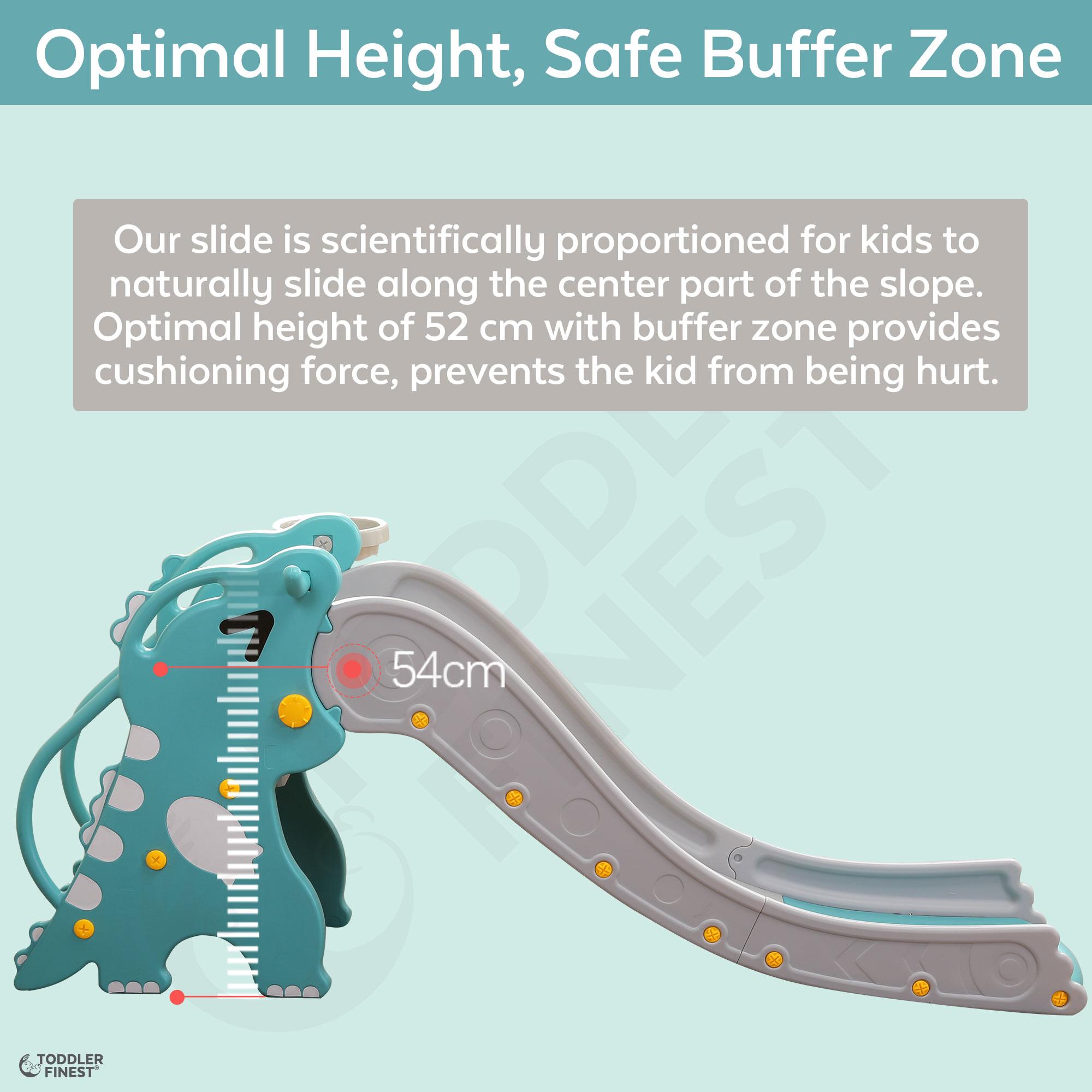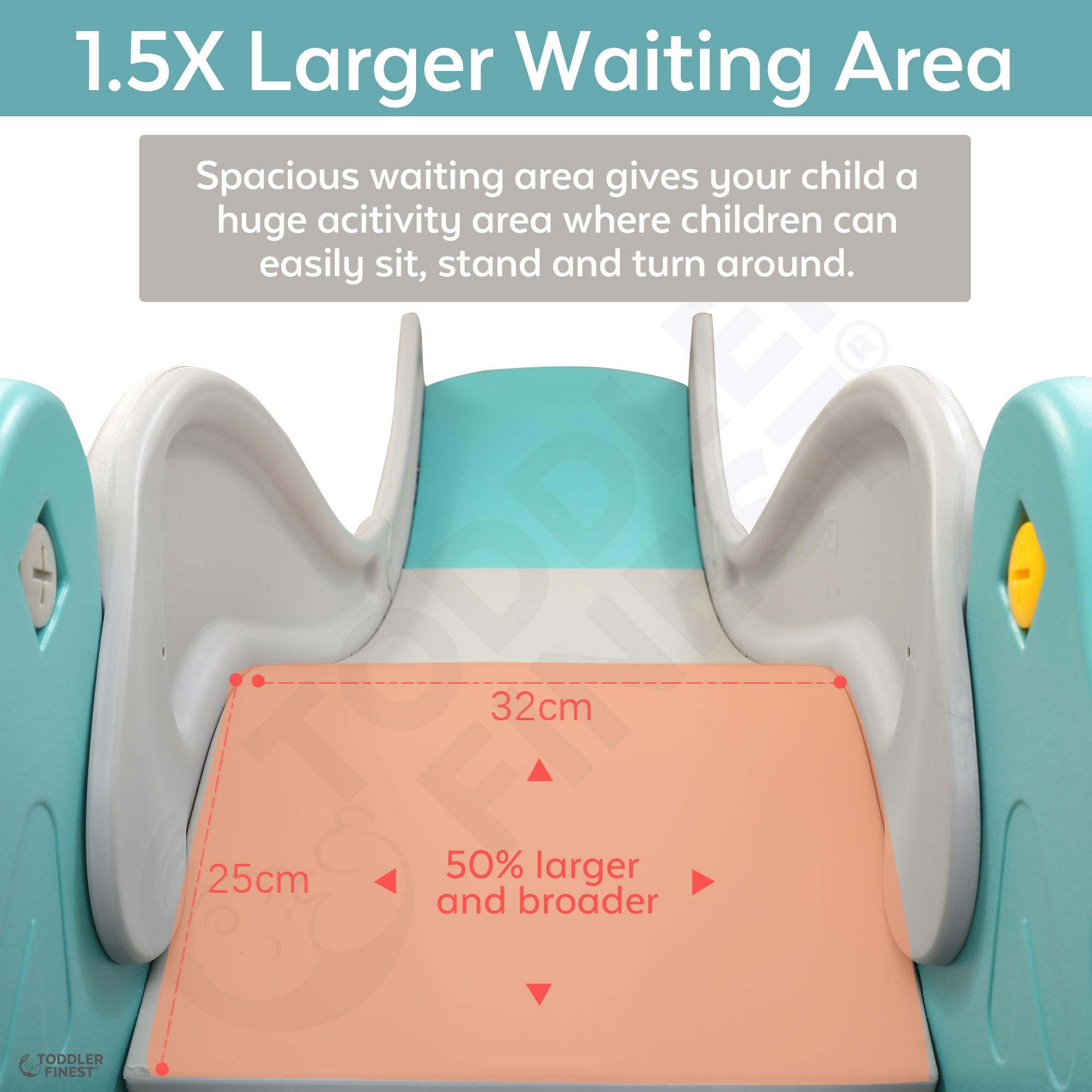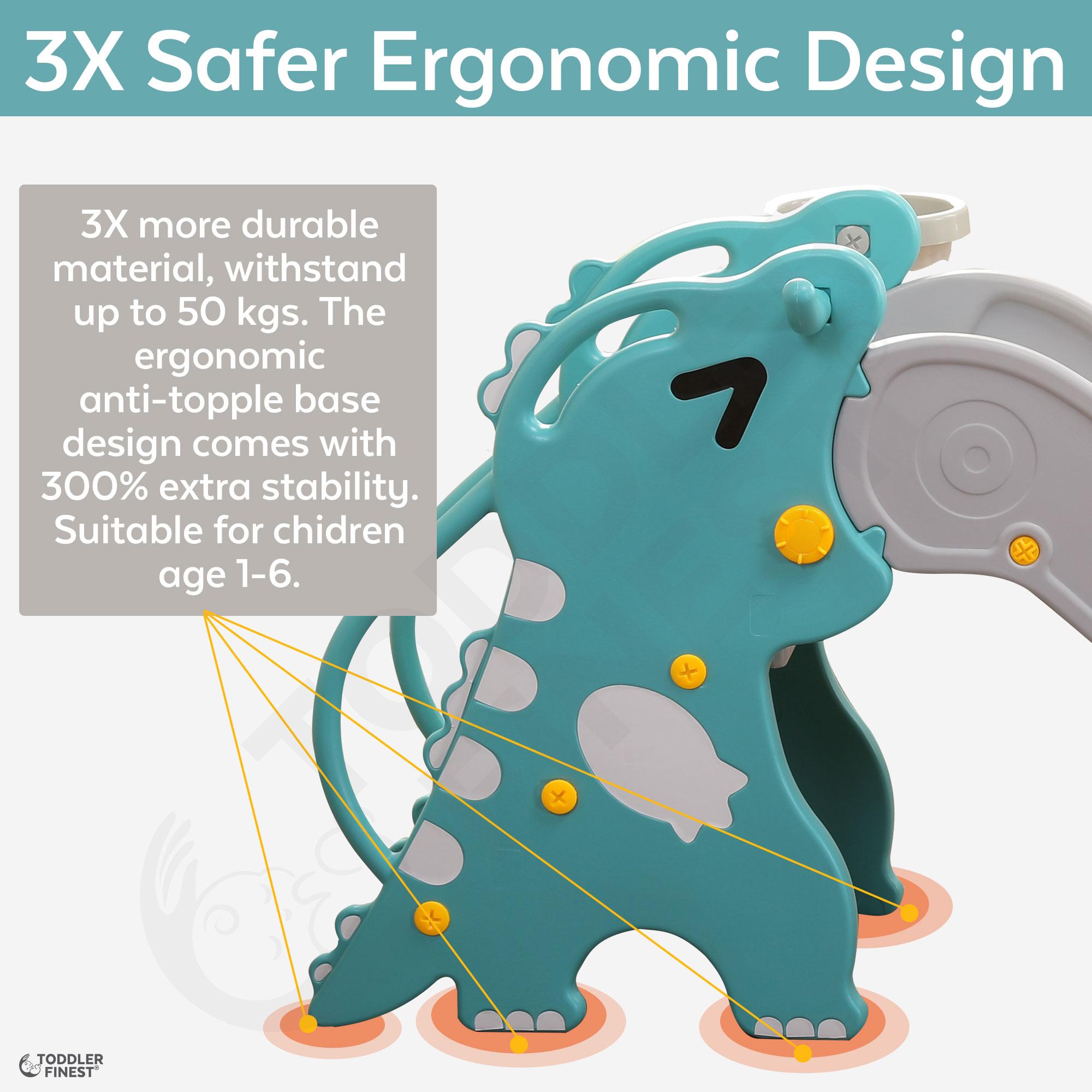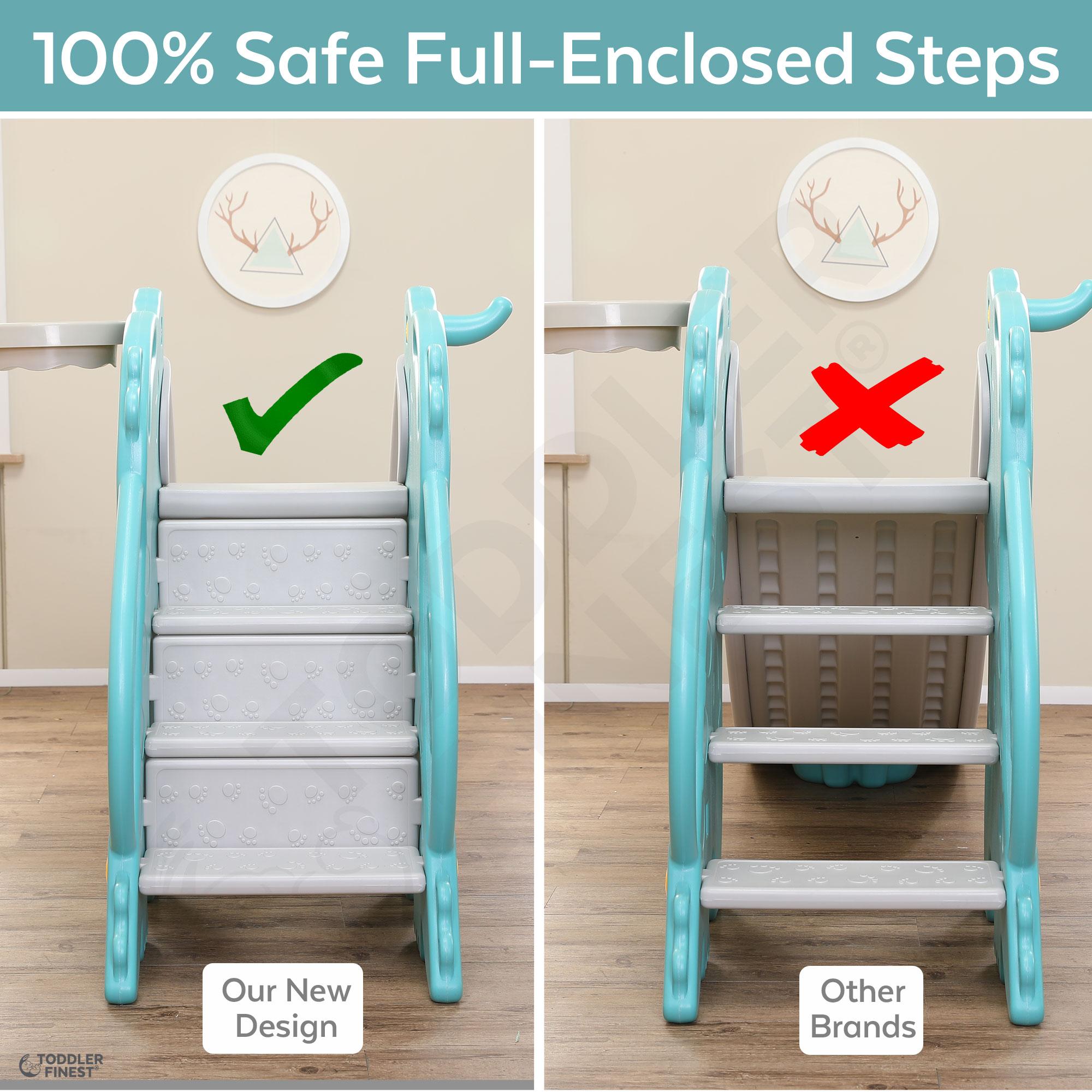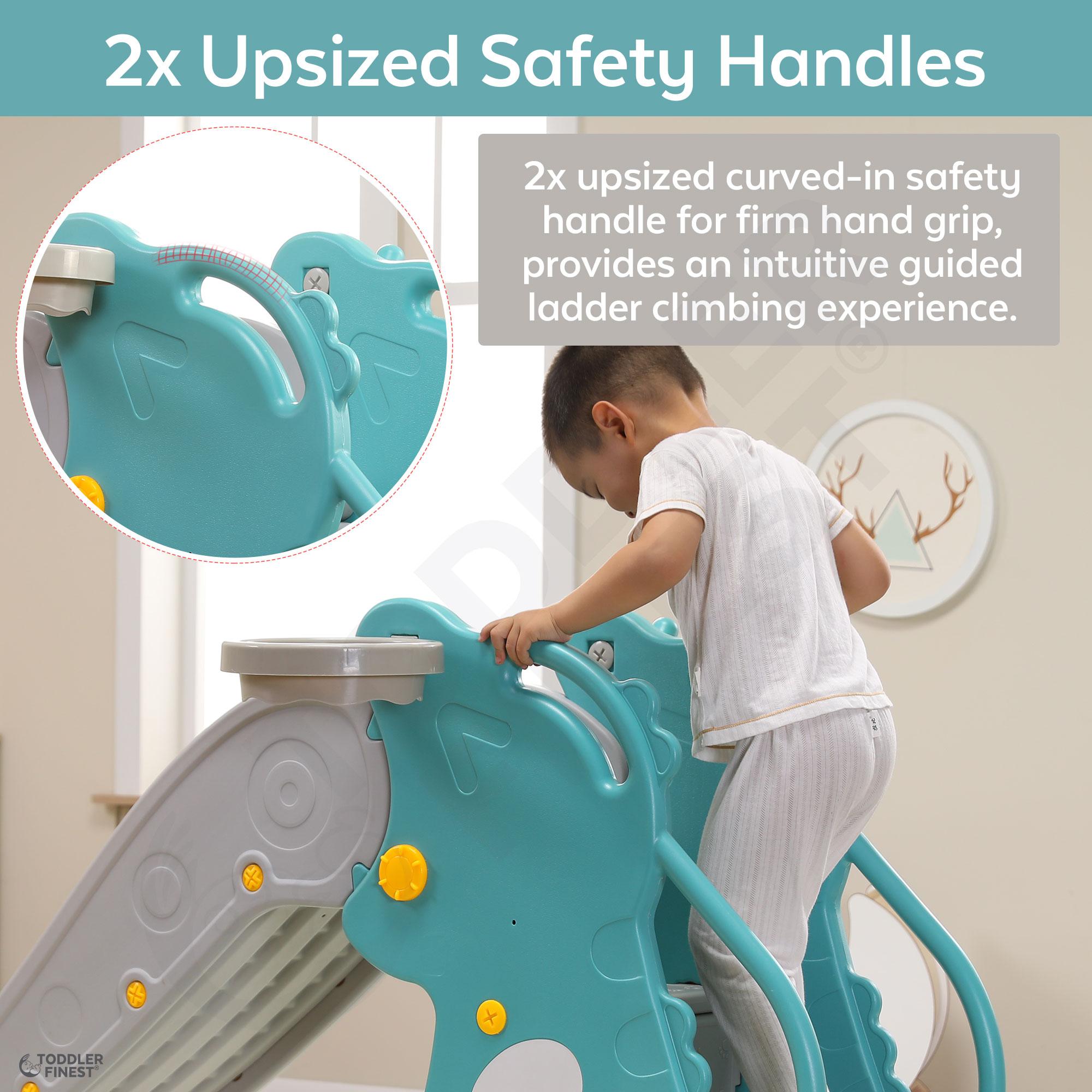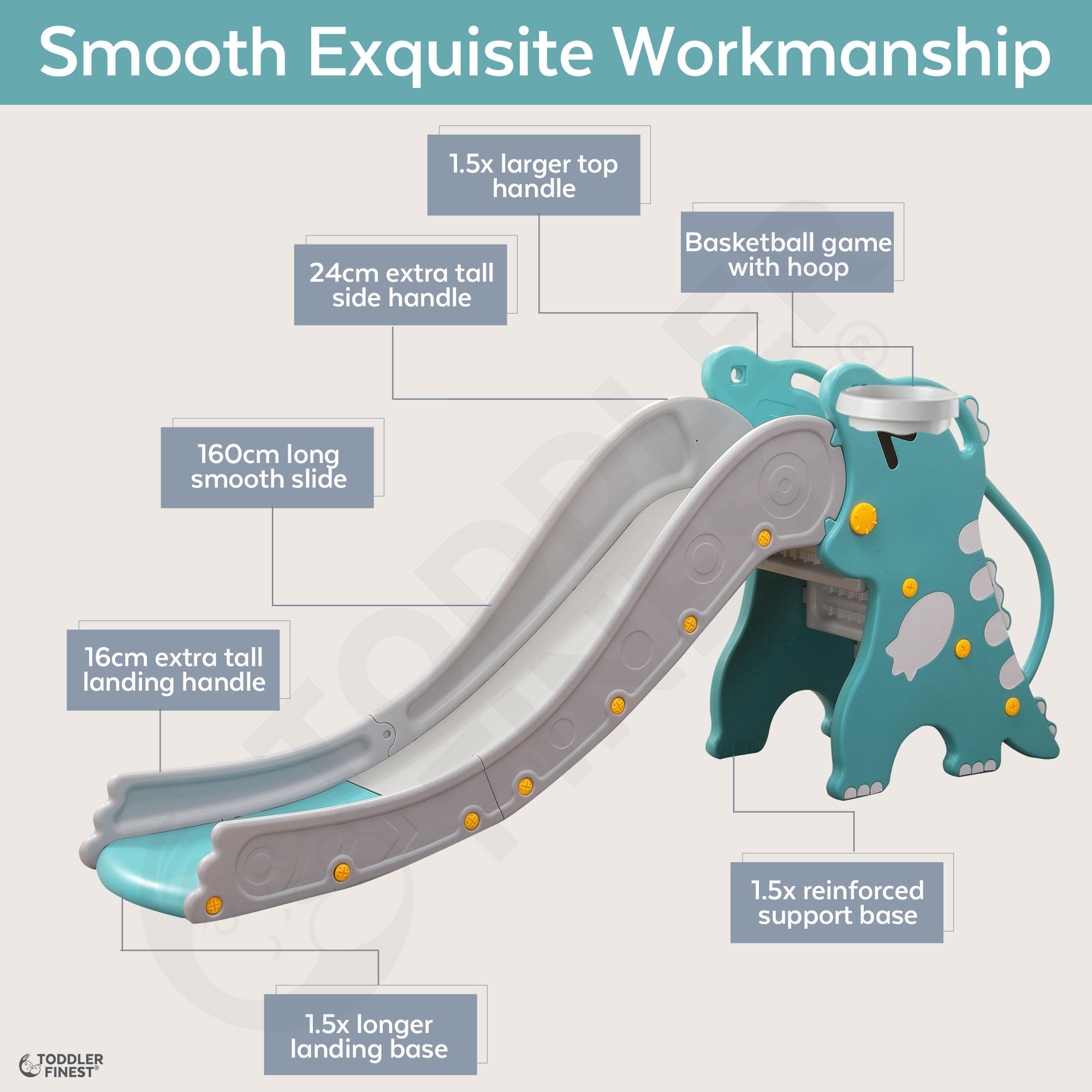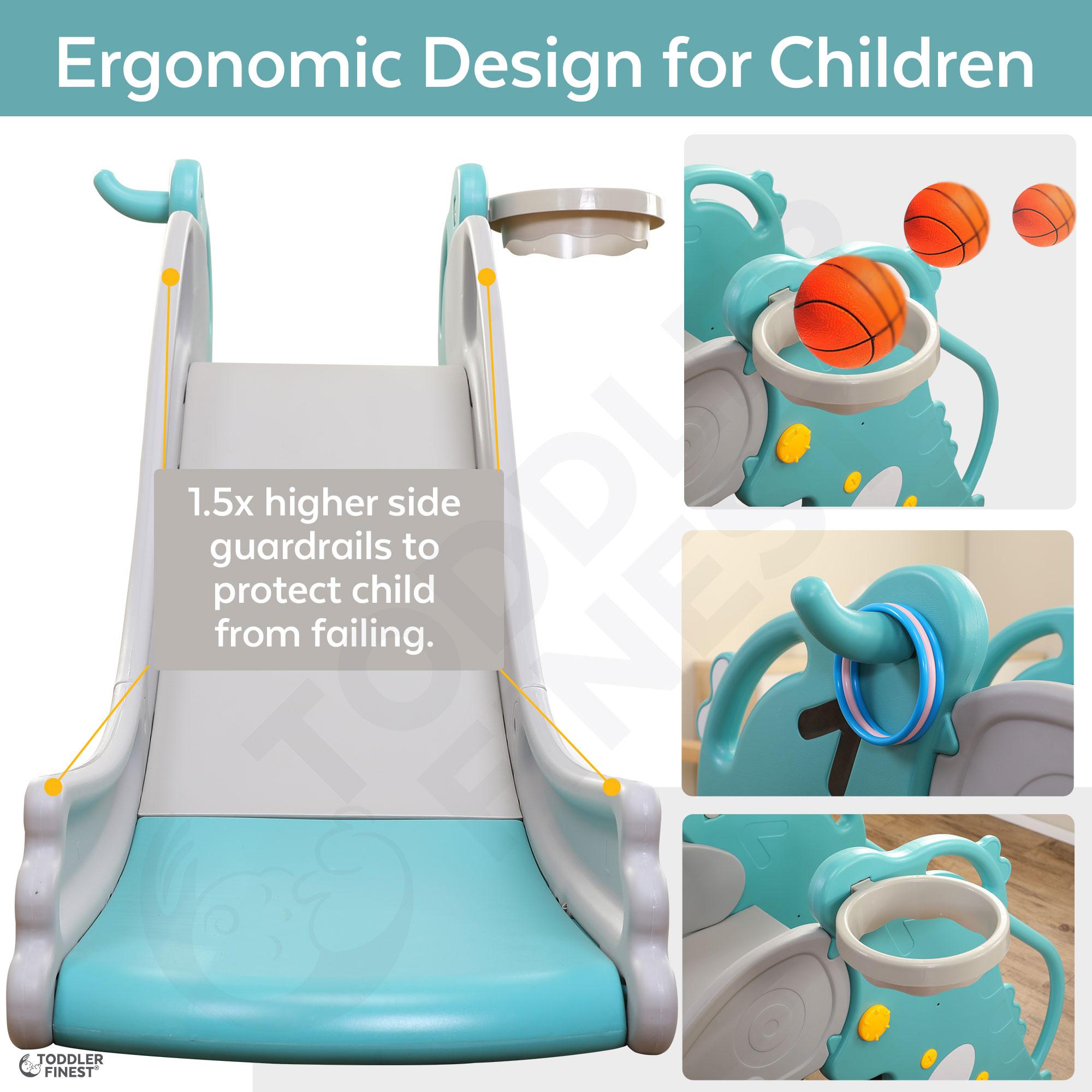 For items with delivery arrangements, you will receive your orders within 5-7 working days after making your purchase, unless otherwise stated.
Due to Covid-19 and Circuit-Breaker, self-collection will not be available. If you have ordered from multiple sellers, your items will be delivered/available for collection in separate packages.
Only LOCAL Delivery is supported. Any purchases with a foreign delivery address will be refunded.
Exchange and/or Cancellation of Orders are strictly prohibited.
Offer is not valid with other discounts and promotions unless otherwise stated.
Prices are accurate at time of purchase, and are subjected to changes. In an event of price adjustments, no top ups/refunds will be required/given, unless otherwise stated.
There may be a slight difference in the tone of colours for products depending on the resolution of your monitor.
Baby Land Management reserves the right to revise, suspend or terminate any deal without prior notice.
In the event of any occurrence not foreseen under this section, the decision of Baby Land Organiser shall be final.
Due to COVID19 Health & Safety recommendations, shipping may take longer than expected. Thank you for your understanding & patience!
4-in-1 Slide for Kids Baby Toddlers Children (Dinosaur) - Sport Playset - Play Slide Climber with Basketball Hoop - Easy Climb Stairs - Ideal Gift for Boys Girls - Indoors Outdoor Backyard Playground Use (ToddlerFinest) is added to your cart.
Add to cart