Concord Transformer XT (DISPLAY UNIT)
The Concord Transformer XT is suitable from approx 3-12 years (15-36kg)
Excellent safety, comfort and quality by this German engineered carseat
ISOFIX anchoring with height, width and recline adjustments for the child.
- Intuitive Belt Arrangement --> self locking clasp, opens at the press of a button
- Triple Layer Impact Protection --> three cushioning layers for optimum side-impact protection
- Variosize and Procomfort System --> headrest height, height and width of shoulder protectors and seat/ recliner angle continuously variable at the touch of a button, pneumatically supported
- Softly Cushioned Seat Area --> with high quality foam padding
- Twinfix System --> for safe anchoring in the vehicle, Twinfix connectors extend at the touch of a button
- ISOFIX Snap Fitting Aid --> protects the behicle seat covers and makes it easy attach the Isofix connectors to the vehicle. Not absolutely necessary for fitting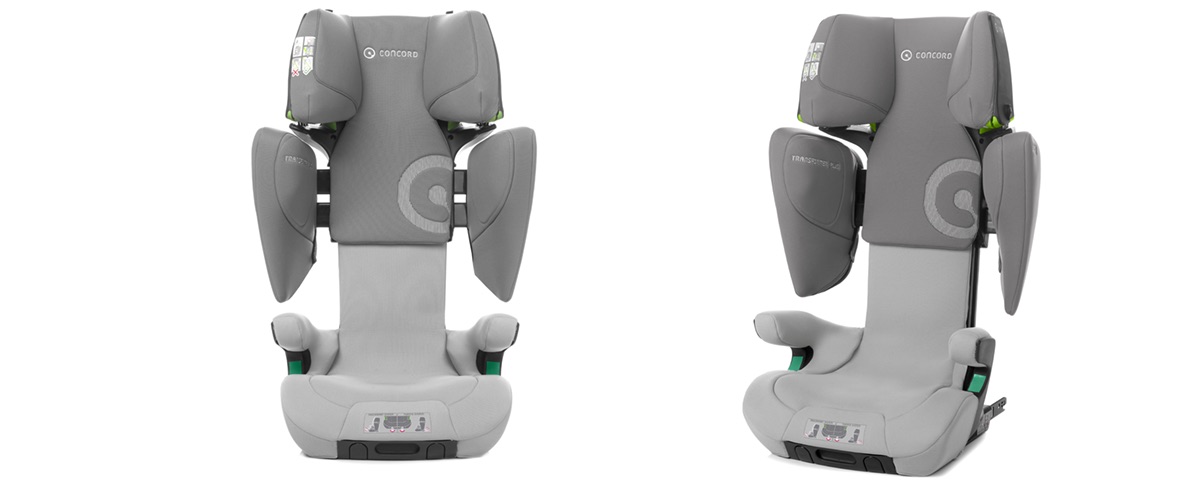 *Image is for illustration purpose only
Original Price: $299.00
Now:

$80.00
Free Vouchers when you shop at BabyLand.
| | | |
| --- | --- | --- |
| Total Spendings | Shopping Vouchers you will redeem | Total Worth of Vouchers |
| $100-$199 | $10 1010 + $10 Jarrons + $10 Motherswork + $10 Mum Mum Vouchers | $40 worth of vouchers! |
| $200 - $299 | $20 1010 + $20 Baby Kingdom + $10 Jarrons + $10 Motherswork + $10 Mum Mum Vouchers | $70 worth of vouchers! |
| $300 - $399 | $30 1010 + $20 Baby Kingdom + $25 Jarrons + $10 Motherswork + $10 Mum Mum + $10 Mummys Market Voucher | $105 worth of vouchers! |
| $400 - $499 | $30 1010 + $20 Baby Kingdom + $25 Jarrons + $30 Motherswork + $10 Mum Mum + $10 Mummys Market Voucher | $125 worth of vouchers! |
| > $500 | $40 1010 + $40 Baby Kingdom + $50 Jarrons + $50 Motherswork + $10 Mum Mum + $10 Mummys Market Voucher | $200 worth of vouchers! |