WOW!!! IS DR BROWN'S ALL IN ONE STERILIZER + BOTTLE WARMER BUNDLE!
Bundle includes:
Electric Bottle Sterilizer (UP. $169.90)
Bottle & Food Warmer (UP. $139.90)
+ "Option" Newborn Feeding Set (Narrow / Wide Neck ) (UP. $75.90)
+ Prevent Classic Shield Pacifier - (Pink/Blue) (UP.$9.90)
+ Bottle Brush (UP.$10.90)
+ Isa Uchi Cooler Bag - for 2 bottles (UP.$33.90)
Dr. Brown High Capacity Sterilizer!
Probably the largest capacity in the market!
Electric Steam Sterilizer System: Safely steam sterilizes 6 BOTTLES in 12 MINUTES!
- Steam sterilizes bottles in 12 minutes
- Sterilizes up to 6 bottles per cycle
- Easy-to-use one-button operation
- Includes removable basket and tongs
- Auto shut-off when cycle is complete
Dr Brown Deluxe Bottle and Food Warmer!
Their new electric STEAM warming system is the quick AND healthy way to warm baby's bottle or food.

- Quickly warms baby bottles and food jars
- Warms SEVERAL bottles before refilling
- Easy-to-use LCD CONTROL Panel
- Adjustable basket fits different sized bottles
- AUTO shut-off after 10 minutes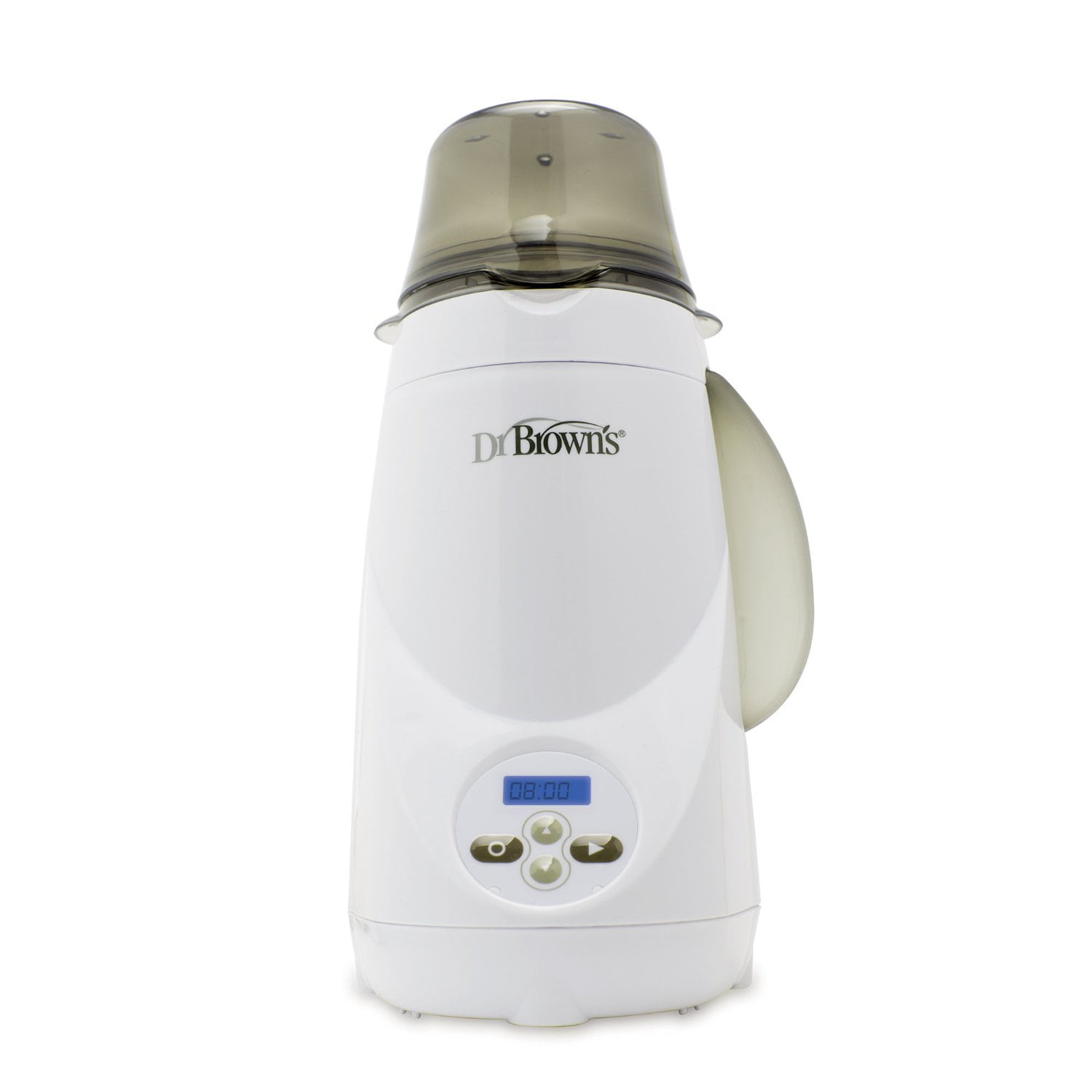 Dr. Brown's WIDE-Neck Bottle Start Kit Includes:
Two 9 oz/270ml Wide-Neck Options™ Bottles
One 5 oz/150ml Wide-Neck Options™ Bottles
Two Level 2 nipples
Two Level 3 nipples
Dr. Brown's Option NARROW-Neck Bottle Starter Kit Includes:
Two 8 oz/250ml Narrow Options™ Bottles
One 4 oz/120ml Narrow Options™ Bottles
One Level 1 nipples
Two extra Level 2 nipples
Original Price: $440.40
Now: $188.00
Free Gifts Worth $130.60!
Extra Savings with FREE $20 Baby Land Cash Vouchers! Whilst stocks last!!
Free Vouchers when you shop at BabyLand.
| Total Spendings | Shopping Vouchers you will redeem | Total Worth of Vouchers |
| --- | --- | --- |
| $100 - $199 | $10 1010 Mother & Child Essentials + $20 Motherswork Voucher + $10 Jarrons & Co. Voucher | $40 worth + Free VIP Membership with 10% off at Motherswork for lifetime |
| $200 - $299 | $20 1010 Mother & Child Essentials + $30 Motherswork Voucher + $10 Jarrons & Co. Voucher | $60 worth + Free VIP Membership with 10% off at Motherswork for lifetime |
| $300 - $399 | $30 1010 Mother & Child Essentials + $50 Motherswork Voucher + $25 Jarrons & Co. Voucher | $105 worth + Free VIP Membership with 10% off at Motherswork for lifetime |
| $400-$499 | $30 1010 Mother & Child Essentials + $80 Motherswork Voucher + $25 Jarrons & Co. Vouchers + $20 Baby Kingdom Voucher | $155 worth + Free VIP Membership with 10% off at Motherswork for lifetime |
| Above $500 | $30 1010 Mother & Child Essentials + $100 Motherswork Voucher + $50 Jarrons & Co. Voucher + $20 Baby Kingdom Voucher | $200 worth + Free VIP Membership with 10% off at Motherswork for lifetime |